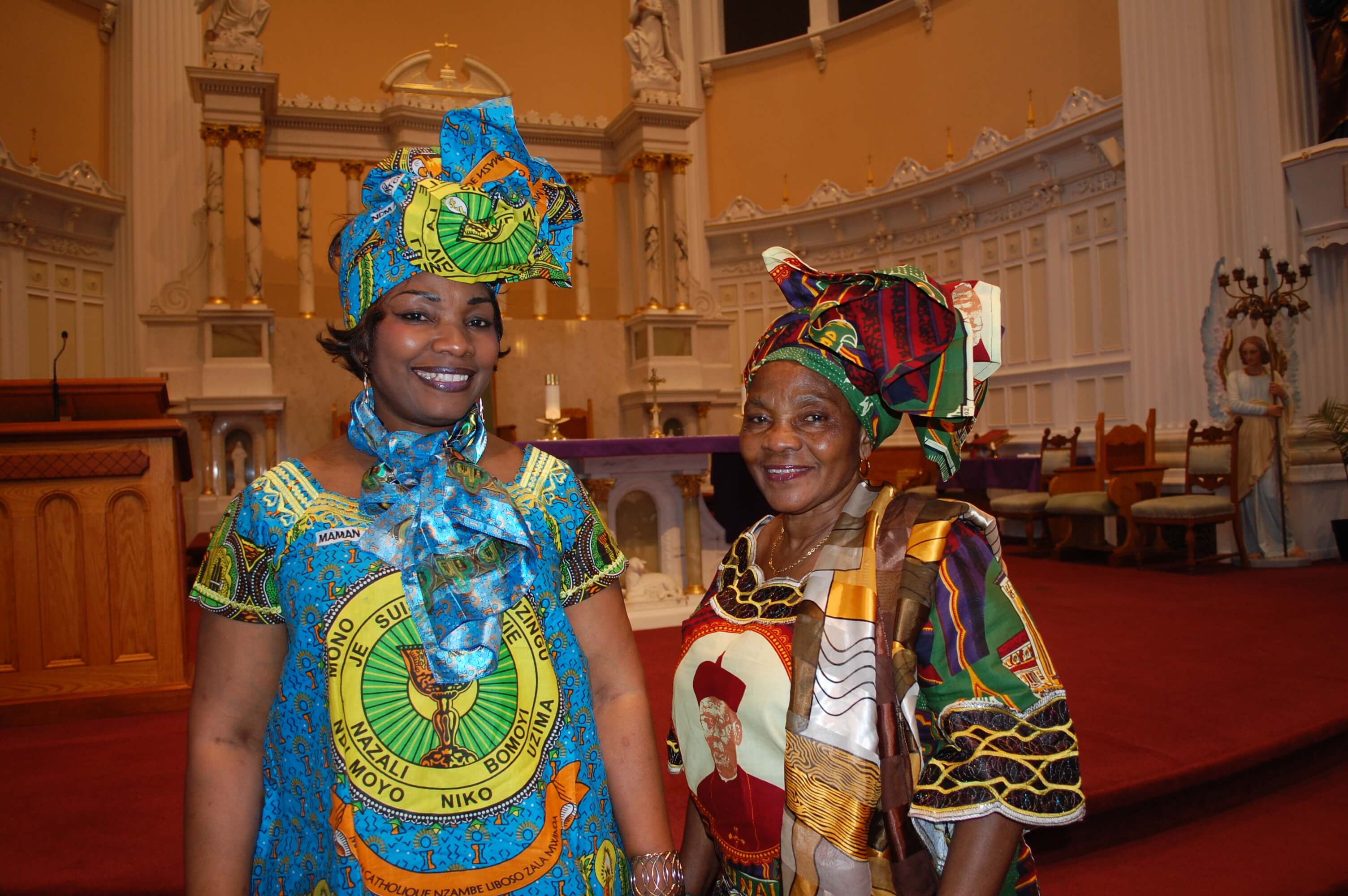 Mass for peace in Democratic Republic of Congo
Members of the French-speaking African Catholic community in the Burlington area gathered March 11 to pray for peace in the troubled Democratic Republic of Congo, a central African nation from which many came to Vermont.
"We cannot forget our first country," said Jules Wetchi, president of the French African Catholic community and the Congolese Catholic community in Burlington.
Earlier this year Congolese Church leaders, including the nation's cardinal, condemned security forces' attacks on Catholic protesters that left at least five dead and 120 people detained.
The Vatican Embassy in Kinshasa backed local Church officials, saying that the promotion of social justice and the defense of political and civil rights of citizens are an integral part of the social doctrine of the Church.
The bishops' statement said they were "profoundly shocked by such ignoble acts" and would demand a "serious and objective inquiry" into who was responsible.
Police used tear gas and batons against Massgoers in some of the capital's parishes and violently broke up attempted marches in which protesters demanded fresh elections in the country. The nunciature said 134 churches were surrounded by police, and at least two parishes were not permitted to celebrate Mass Dec. 31. In five parishes, Mass was interrupted by security forces.
In a statement, Cardinal Laurent Monsengwo Pasinya of Kinshasa called the response "nothing short of barbaric." He said people at Mass, armed only with Bibles and rosaries, were attacked with tear gas.
A Catholic Church-mediated agreement signed at the end of 2016 included a commitment that presidential elections would be held before the end of 2017; they were not.
During the Mass for peace at St. Joseph Co-Cathedral in Burlington, Father Lance Harlow, rector, said the people of the Democratic Republic of Congo are undergoing a "long Lent," referring to a period of suffering and purification because of "murders, hunger, persecution of the Church, displacement of people and refugees leaving the country."
Local immigrants are "rightfully upset," he said, saying they cannot "go back to this darkness" to see family and friends.
He urged them to unite their prayers with Jesus on the cross because He is the only one who can go into the darkness there and come out of it unscathed: "We can't enter into a world of sin and become a sinner in order to save sinners. Only Jesus can save sinners."
Father Harlow celebrated the Mass in French and delivered his homily in French.
Lyliane Nzili and her mother, Marie Mbambu, members of the congregation, are both from the Democratic Republic of Congo. They expressed concern about the lack of elections and violence there.
Nzili's 25-year-old son and extended family still live there, and she is worried for their safety. Mbambu prays for the Holy Spirit to fortify her family there.
Wetchi, who wore a colorful scarf with the name of his homeland printed on it, has four brothers, four of five sisters and his mother living in the Democratic Republic of Congo. "I'm worried because they don't know if they can survive," he said. "There is a lot of insecurity now."
Father Harlow told the congregation, which also included people who were not from Africa, that he prayed with the African people for their country with hope. "Peace in your country," he said, and was greeted with "amens" and applause.
–Catholic News Service contributed to this report.