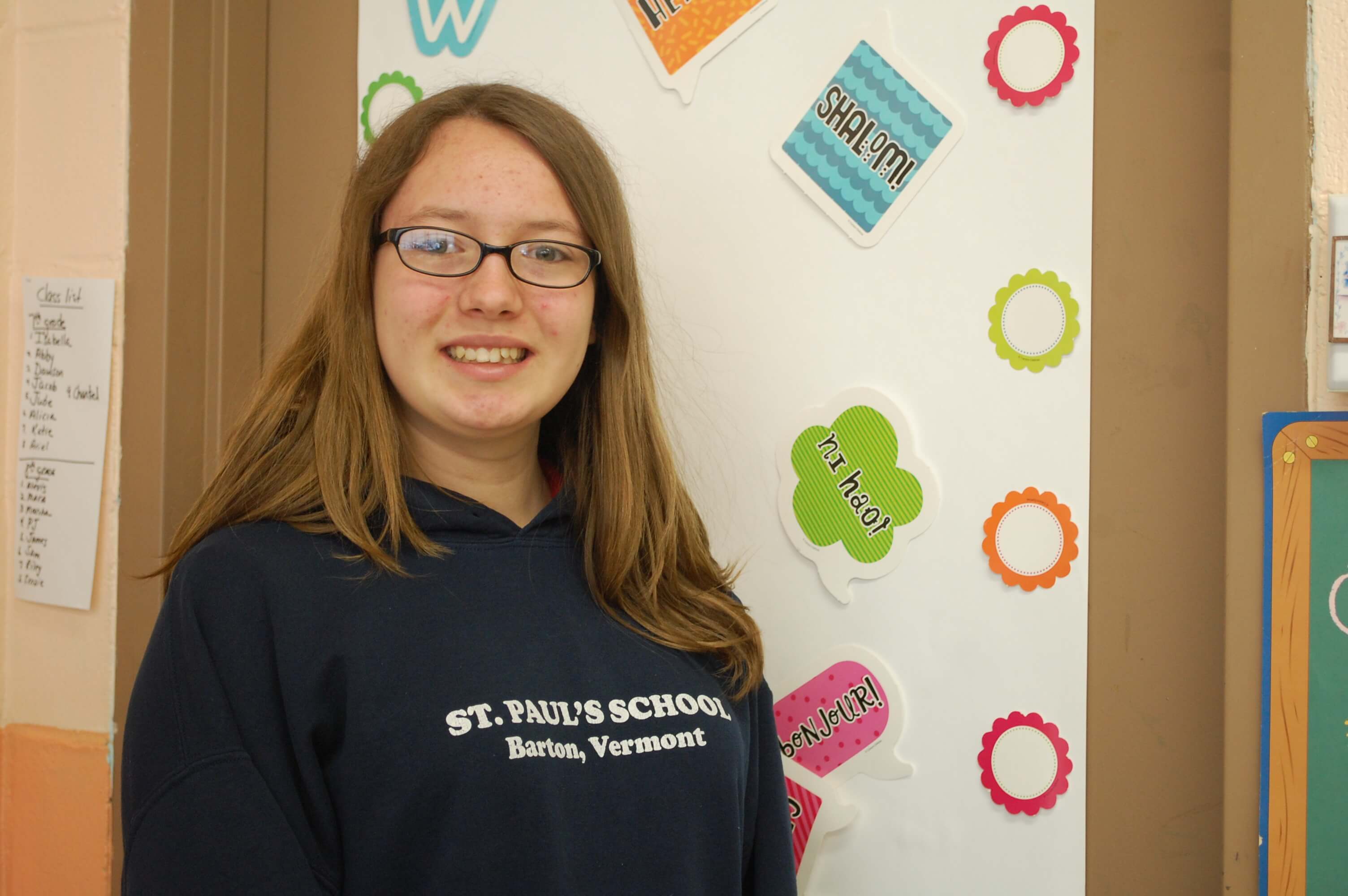 Where do you 'Make a Day of It?"
If you are planning to do something different with your family this summer, persons from throughout the Diocese of Burlington offer these destination ideas. Content Editor/Staff Reporter Cori Fugere Urban asked them for their suggestions on where to "Make a Day of It," but certainly some places lend themselves well to short and long visits.
Madalyn Ledoux, Mater Dei Parish/St. Edward Church, Derby Line:
"My favorite place to visit in Vermont is Crystal Lake in Barton. And I like it because it is very near the place that I work, St. Paul School. I like it because it's a beach area but it's also shady so any age can enjoy Crystal Lake."
Lauren Mead, sixth grade, St. Paul School, Barton
"I like to go to my grandmother and grandfather's house in the Northeast Kingdom because I love the view and the smell of the pine trees. There's also this little stream in the woods I found, and I like to pretend it's the Jordan River."
Phyllis Burlette, Our Lady of Seven Dolors Church, Fair Haven
"When I get away for a day I like to go to Weston Priory because it is so tranquil and peaceful, and the brothers are so welcoming there."
Ruby Amerio, Our Lady of Seven Dolors Church, Fair Haven
"I like to go to St. Albans Bay. It's nice and quiet and very peaceful."
Father Dwight Baker, director of the Catholic Center, University of Vermont, Burlington
"If you're looking for a fun day and something fun to do this summer, maybe you could make it a Jay Day. Go up to the Northeast Kingdom and experience Jay Peak. You can go to the water park, you could hike, you can get a round of golf in and have a great meal. It's a wonderful day for you and whole family."
Don McMahon, Sacred Heart St. Francis de Sales Parish, Bennington
"I like to walk the Mile-Around Woods in North Bennington, and I especially enjoy walking the adjoining meadows on a cool summer's evening as the sun is setting."
Chris Carter, St. Michael Parish, Brattleboro
"I like to walk through the woods of Newfane on dirt roads. I just feel closer to the Lord and just enjoy His beauty and see all that's around me. I feel closer to the Lord when I do that."
Pauline Austin, Christ the King Parish, Rutland
"The one thing I would love to do is to go hiking on the Long Trail. It is very, very peaceful me; it's like a sedative. It's really just a very quieting time of the day or quieting time of your life, and that's what I think is very important at this time."
Originally published in the Summer 2018 issue of Vermont Catholic magazine.