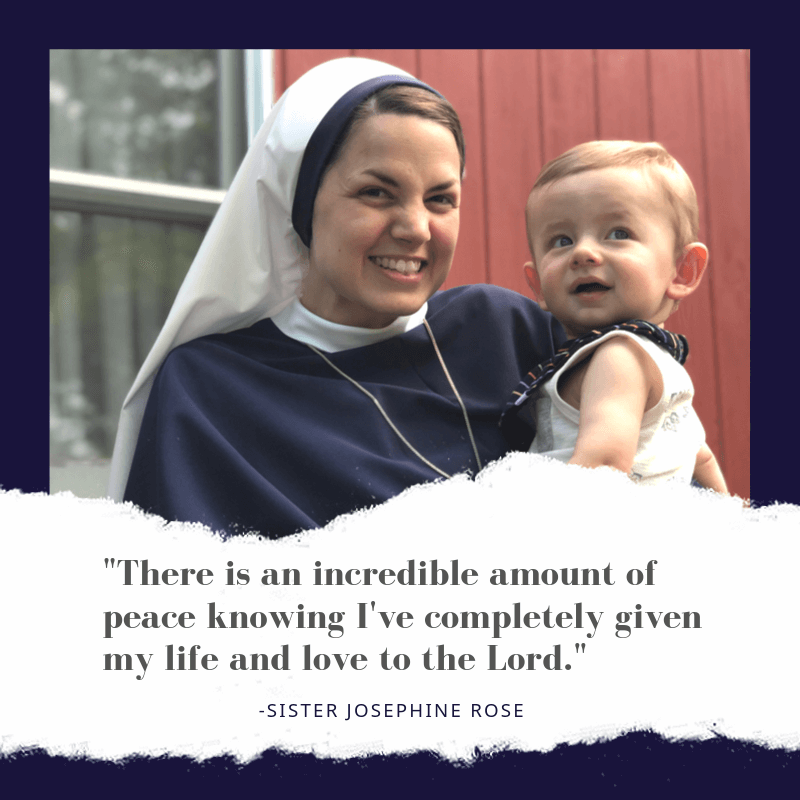 Vermont woman professes final vows as Sister of Life
Sister of Life Josephine Rose Daudelin, formerly of St. Ann Parish in Milton, professed final vows Aug. 6 at the Basilica of St. John the Evangelist in Stamford, Connecticut, in the presence of her parents, Steve and Lori Daudelin of St. Ann's, and other family members.
"I feel a lot of peace and a lot of freedom," Sister Daudelin, 32, said after her vows, taken with two other sisters. "There is an incredible amount of peace knowing I've completely given my life and love to the Lord and knowing this is where I belong and am settled."
Since taking temporary vows in 2014, she has been a retreat house staff member and then served in the order's mission house. Currently she is on the novitiate formation team in Suffern, New York.
Born Stephanie Daudelin, the daughter of Steve and Lori Daudelin was raised in Milton where she was a parishioner of St. Ann Church. She attended Milton High School then studied sociology and religious studies at St. Michael's College in Colchester, where during her senior year she began seriously to contemplate religious life. After college, she worked for one year as coordinator of Joseph's House in Burlington then for a year for the Diocese of Burlington in human resources and for the Priests' Benefits Fund.
Her discernment process took two years. "I found that discernment was a very intimate process with the Lord, so for me it was helpful to discern quietly at first," confiding in her parents and her spiritual director.
She had met the Sisters of Life when she was in college and some of the sisters visited the Catholic Center at the University of Vermont for a weekend with students.
She entered the Sisters of Life in 2011.
Her advice for women contemplating religious life is to be unafraid and to be open to what God is "speaking to their heart."
Earlier in August two women with connections to the Catholic Center at the University of Vermont in Burlington were among 11 sisters who took temporary vows as Sisters of Life.
The Sisters of Life are a contemplative/active Roman Catholic community of women religious who profess the three traditional vows of poverty, chastity and obedience and a fourth vow to protect and enhance the sacredness of human life. They currently serve in the [Arch]dioceses of New York, Bridgeport, Philadelphia, Denver, Washington D.C. and Toronto. Their missions include serving women who are vulnerable to abortion, giving them the support and resources to be able to choose life for themselves and their children; hosting weekend retreats; evangelization; outreach to college students in Colorado; and helping women who have suffered after abortion to encounter the mercy and healing of Jesus Christ.
—Originally published in the Fall 2019 issue of Vermont Catholic magazine.