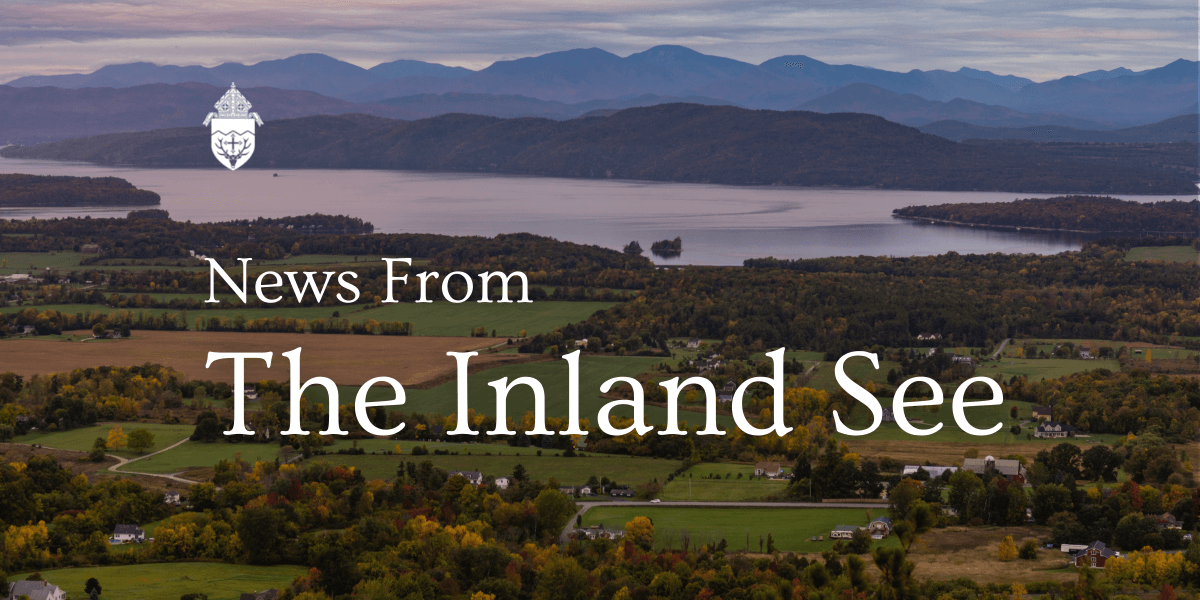 Vermont Catholic Charities Ash Wednesday Appeal
On March 2, our Lenten journey begins with Ash Wednesday. Ash Wednesday marks the first day of the 40 days of Lent dedicated to reflection, fasting, alms giving and good works in preparation for Easter. One concrete way we can sacrifice and share our gifts with others is to participate in the Ash Wednesday collection which supports the outreach work of Vermont Catholic Charities Inc.
Since 1929, Vermont Catholic Charities has responded to the call to help our neighbors in need. Guided by our faith, we do what we do because we are Catholic, not because those we serve are Catholic. We help transform lives through the services we offer: residential care homes for seniors, counseling for individuals and families, a denture program, prison ministry and emergency aid. The clients that come to our "doors" are some of the most vulnerable in our communities. The continuing Covid-19 pandemic along with rising costs, isolation and other factors have heightened the needs for the population we serve and have brought new families to us for help. Due to budgetary constraints and increased needs, we are calling on you to help us continue to be able to serve fellow Vermonters.
Here are some of the "faces" you can help through a donation to the Ash Wednesday collection: Residential Care Homes:
"My brother and I want to thank you for taking care of our dear sister. She moved successfully into your residential care home in December and loves it! The entire staff has been stellar. All of this is so much harder in a pandemic and we are grateful that she has found a new home in such a fine place. Thank you!"
Emergency Aid:
Sue called Vermont Catholic Charities with an emergency. She was running out of propane and was afraid that she and her two daughters could not stay in their apartment without heat due to the severity of the weather. We contacted the propane company and paid for a delivery of propane. Sue said, "Thank you for helping me in my time of need."
George is a single father of two teenage children. He had fallen behind on rent. One of his children uses support services in the community. Therefore, George was committed to remaining in their home and community. We assisted with some back rent and helped him apply for additional assistance to ensure all his back rent was covered. George stated, "I am grateful for your support and relieved that my family can remain in our home."
Ron and Deborah have three school-aged children. Due to Covid-19, Deborah had to take time off from work to care for her children at home. The loss in wages and the increase in food costs put the family in a temporary financial crisis. We assisted with a food card. Ron and Deborah commented, "This support was a godsend at a stressful time for our family. God bless you and thank you for all you do to help others."
Counseling Services:
"Rachel" was referred to Vermont Catholic Charities because of some medical issues she was facing. All her life she has taken on responsibility for others including feeling responsible when things didn't go well in their personal or work lives. By recognizing her limitations as a human being and learning to create boundaries with others as to not take on what others are capable of doing for themselves (sometimes called "enabling helplessness"), her health issues cleared up. She stated, "Through counseling I learned to not take on the burdens of others. I am grateful for this and a clean bill of health!"
As we begin this Lenten journey together, we ask you to prayerfully consider participating in the Ash Wednesday collection; any gift, no matter the size, makes a difference. Your gift will make a direct impact in helping Catholic Charities sustain and operate the essential and valuable programs that service individuals and families throughout the 14 counties of Vermont.
As a Catholic community, let us see the face of Christ in our neighbors in need and show Christ's love through our actions. By sharing our gifts with others, we are preparing to celebrate the good news that Jesus Christ is risen.
Donations can be mailed to Vermont Catholic Charities, 55 Joy Drive, South Burlington, VT 05403 or made online at  vermontcatholic.org/ministries-programs/catholic-charities/ash-wednesday-appeal.
— Mary Beth Pinard, Executive Director, Vermont Catholic Charities Inc.
—Originally published in the Feb. 26-March 4, 2022, edition of The Inland See.