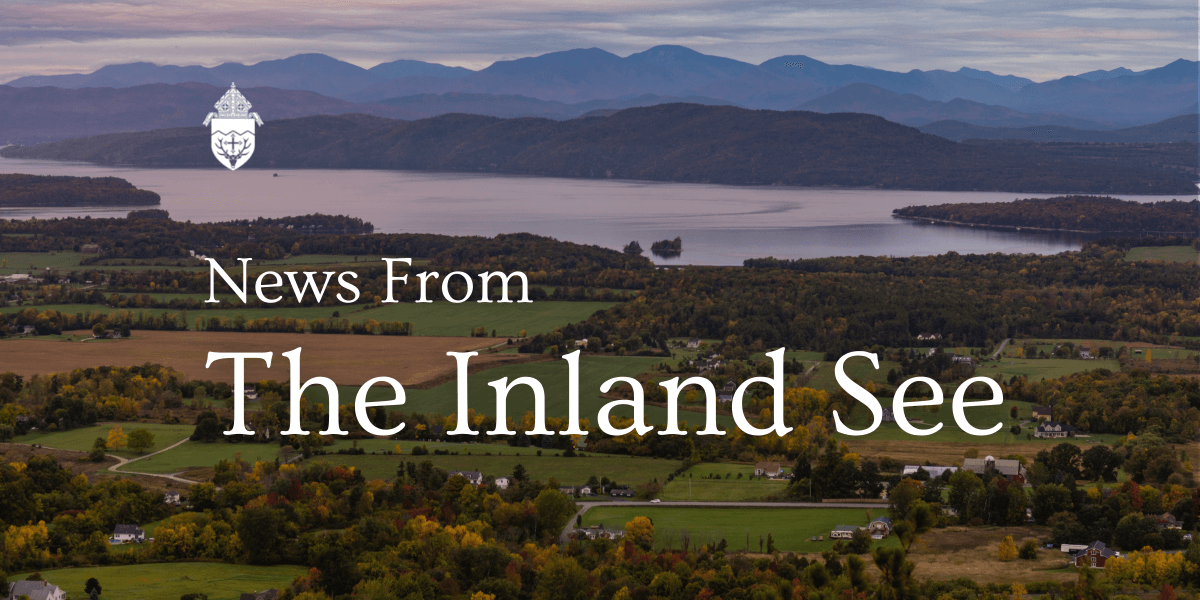 Totus Tuus 2021
The sound of children singing about the rosary, praying the Angelus and delighting in camp songs could be heard at parishes throughout the Diocese of Burlington this summer. After a hiatus last year due to the Covid-19 pandemic, Totus Tuus returned.
The catechetical summer camp was hosted in Newport, Bennington, Stowe and parishes in between. Two teams of four missionaries devoted their summer to teaching students about the Joyful Mysteries of the Rosary and the Ten Commandments.
Lily Yandow, a St. Albans native and sophomore studying art and education at Benedictine College in Atchison, Kansas, grew up attending Totus Tuus. "I have been going to Totus Tuus since probably fifth grade, and I just finished my freshman year of college and I didn't want to stop going to Totus Tuus so I became a missionary. I got so much out of it as a kid and as a high schooler, I wanted to be able to help give that back to kids," she said.
Michael Lyons, of South Burlington returned for a third year of teaching. "This program gives so much to every part of the parish and just to be able to give back to these communities and meet so many wonderful people, priests and parishioners around Vermont is just awesome," he said. He is pursuing a master's degree in English from Boston College.
Despite the pandemic, the program remained unchanged. "It was really cool to see the Catholic communities kept strong throughout the pandemic and the outpouring of support for everyone was just beautiful to see. It hasn't changed over the years that I've done Totus Tuus," Lyons said. First time Totus Tuus teacher Joey Brooks lives in Ashburn, Virginia, but used to live in South Burlington where he attended Rice Memorial High School. There, he made a connection that ultimately led to him teaching Totus Tuus. "I went to Rice and the campus minister there … messaged me and said, 'Hey you should do this' and I had service experience at Rice doing Vacation Bible School, so it's kind of similar. It was that mixed with just reverting back to my faith in college that it only made sense that I go back to Vermont … to minister to the kids," said the junior at Belmont University in Nashville studying legal studies.
This year's Totus Tuus teams also included missionaries from Iowa and Connecticut.
During the summer, the teams spent a week at a different parish teaching children in first through eighth grades during the day program and freshman through seniors in the evening for High School Nights.
"I didn't anticipate how much I would love the kids. It's just so good to get to know kids from all around the Diocese and to be able to teach them and minister to them," Yandow said. "It's so much fun. You learn so much but it's not like a boring kind of learning. Maybe the best part is you get to be around other Catholic people your age and build that Catholic community that can be really hard to find especially in Vermont."
As the summer wrapped up, the teams and students left with memories that left an impression.
"Totus Tuus tells kids that they are loved and shows kids that they are loved, and I think in our current society we always need that. The change that you see in the kids as they go throughout the week and realize that the team and the other people attending the camp and the pastors all love them and support them, helps them realize that God loves them and supports them and when they realize that, it's beautiful," Lyons said.
The diocesan Totus Tuus program is supported by the Bishop's Annual Appeal.
—Published in the Aug. 21-28, 2021, edition of The Inland See.