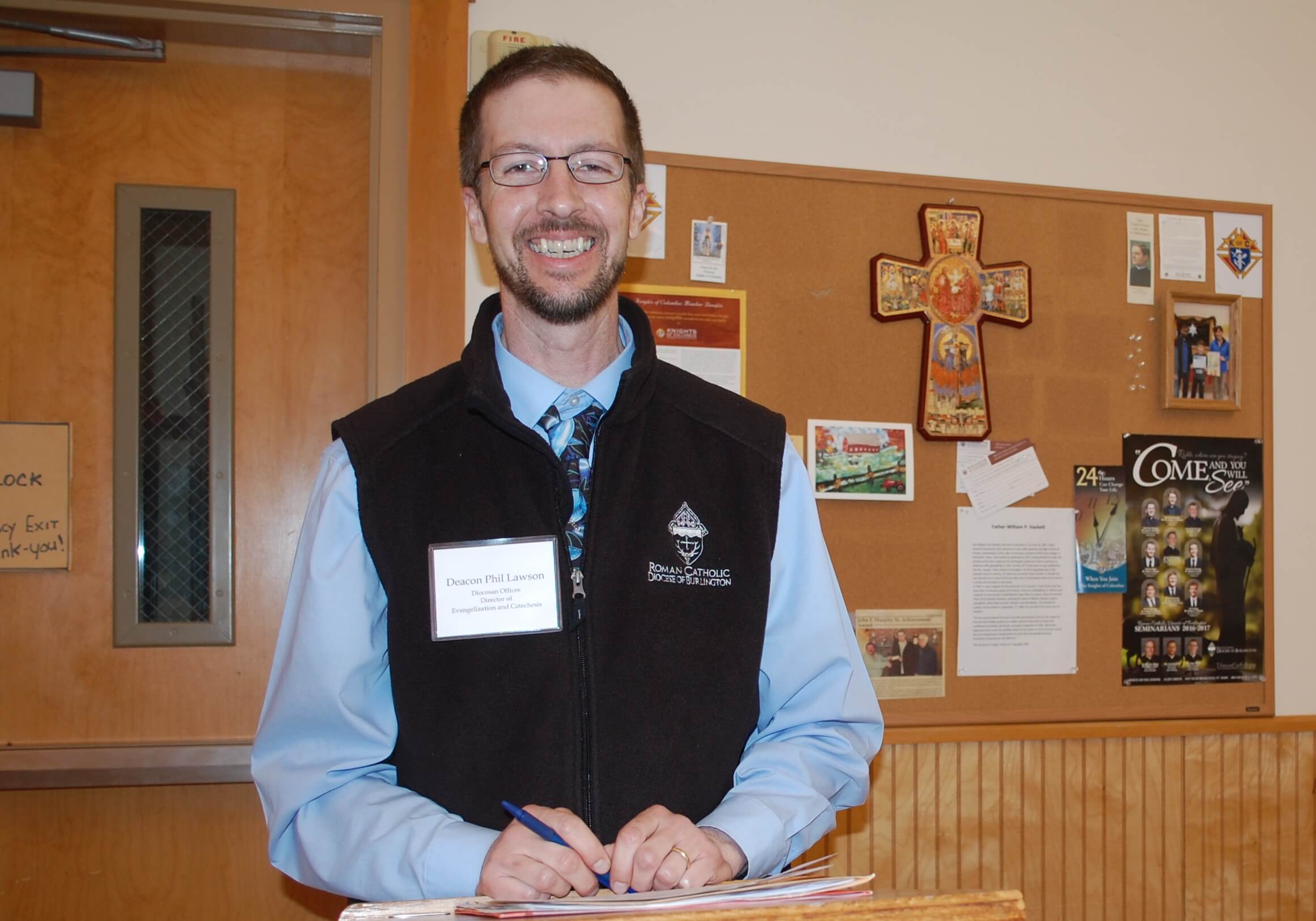 The spiritual law of causality
If the teacher is a saint, the disciple will be fervent;
If the teacher is fervent, the disciple will be pious;
If the teacher is pious, the disciple will at least be decent.
If the teacher is only decent, the disciple will be godless.
The spiritual generation is always one-degree less intense in its life than the one who begets it in Christ.
(Based on Dom Jean-Baptiste Chautard, OCSO, "The Soul of the Apostolate.")
Take a look at the American Church in the 20th century and see if this rings true. Consider the Greatest Generation, their lives and their communities were often centered on the Church. Next, we have the Baby Boomers, who, while still regularly attending Church, were generally a degree less committed than their parents. We next have Generation X, my generation. Most of us attended Mass on Christmas, Easter, weddings and funerals. Generations Y, Z and the Millennials, are not present at all. We've essentially lost a degree of participation in each generation.
How does the cycle get turned around? We must go back to the beginning of the aforementioned spiritual law, "If the teacher is a saint … . "We must strive to be saints. Our lives must be so conformed to Christ that He radiates out from us.
We see this borne out in some of the transformative saints like Pope John Paul II and Mother Teresa of Calcutta that have lived during our lifetimes. How many holy men and women were inspired and formed by their lives and example? How many people were moved to strive for holiness by their courage and faithfulness? I smile whenever I hear someone refer to the "JPII Generation," which includes many people my age. Recall one of St. John Paul II's exhortations was for us to become "the saints of the New Millennium."
In Dom Jean-Baptiste Chautard's original use of this law, he referred to priests for which it obviously applies. However, the law applies equally well to all of us, including teachers and parents (who are the first teachers of their children). I like to share this formula with second-grade parents as part of their formation for First Reconciliation and First Communion. I ask them to reflect on how they want their children to turn out. Note this is not meant to scare them, but to encourage them to be all they are called to be as the parents of these precious young people entrusted to their care. We must strive to be saints to help those entrusted to us to be everything the Lord is calling them to be, saints as well.
We should note that this cycle or law is not definitive. We are not always trending down, losing one degree of fidelity with each generation. On the contrary, the answer to this slide is to go back to the beginning. What must we strive to be? Saints. Pope Francis sought to remind us of that in his most recent document on the Call to Holiness in the World when he states, "He (God) wants us to be saints…" (Gaudete et Exsultate, 1). We must not be satisfied with merely a decent life, or even a simply pious life, but befitting the heart and spirit of one who knows the love of God, the joy of walking with Christ and the beautiful mission entrusted to them, seeking to be the saints they were made to be and in turn helping others to do the same.
Deacon Phil Lawson is the executive director of evangelization, catechesis, divine worship, marriage and family and respect life for the Diocese of Burlington. He can be reached at plawson@vermontcatholic.org.
—Originally published in the Winter 2019 issue of Vermont Catholic magazine.