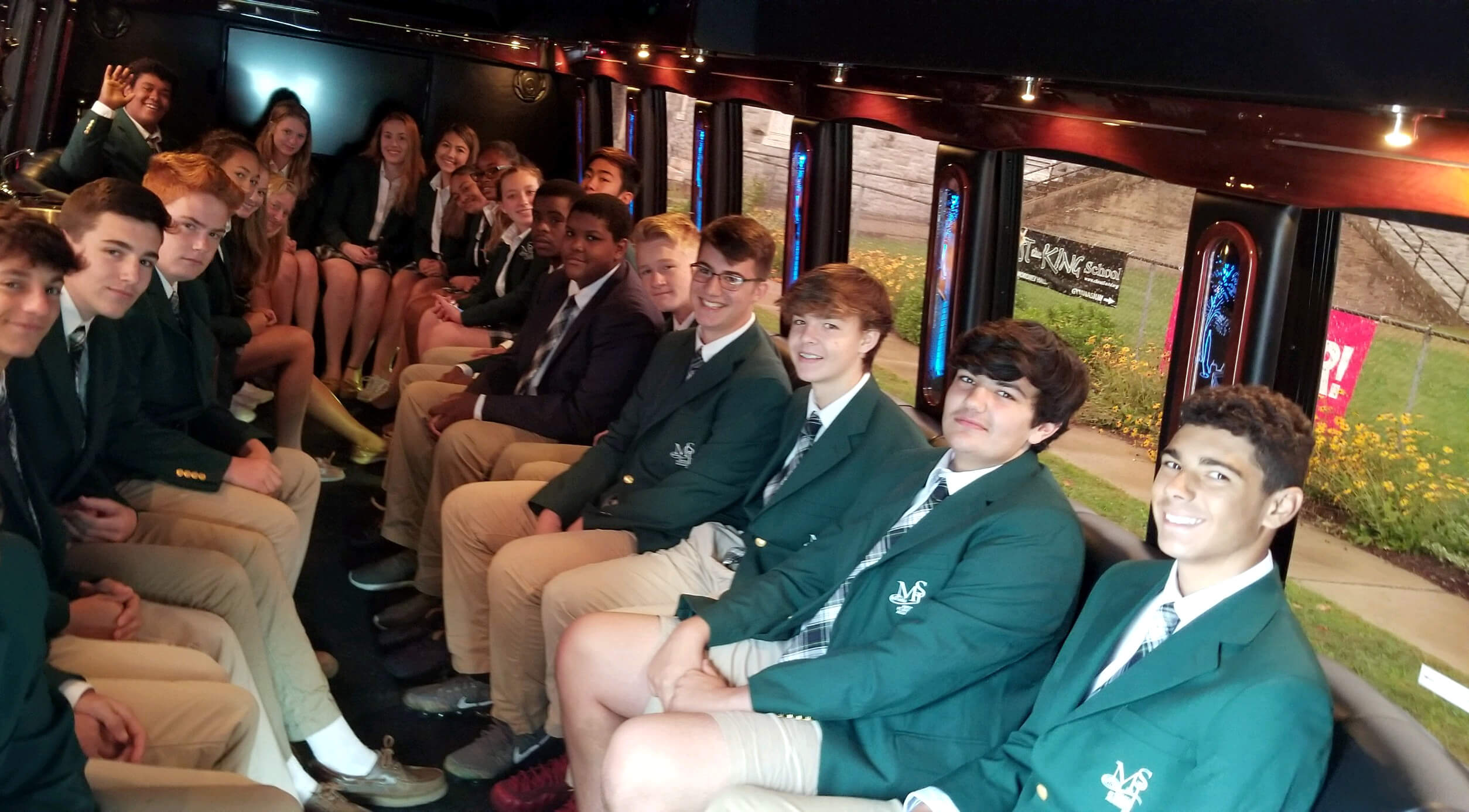 Rutland Catholic schools' new uniforms
Students at Mount St. Joseph Academy and Christ the King School in Rutland have a new look as they settle into the new school year.
The most noticeable change is that CKS has adopted MSJ Green as its official school color, including its school uniforms as well as its athletic gear. Both MSJ and CKS have adopted new dress uniforms for the 2018-19 school year that have added some formality with a green blazer.
This change brings consistency in the sister school's colors as student progress through the Catholic school community. The move creates a more formal uniform for students and directly ties to the mission and values of the schools, which work to create future leaders who are prepared for College and their career aspirations. Setting the bar high in presenting themselves in a professional way helps instill these important skills for use later in life.
Bringing the school's colors in line is another step in creating a seamless Pre-K through 12 Catholic school experience. Last year, MSJ and CKS implemented a joint administrative structure, which creates synergies that benefit students, families and both of the schools.
The student's new uniforms were on full display at the opening Mass of the school year for Christ the King and Mount St. Joseph Friday at Christ the King Church.