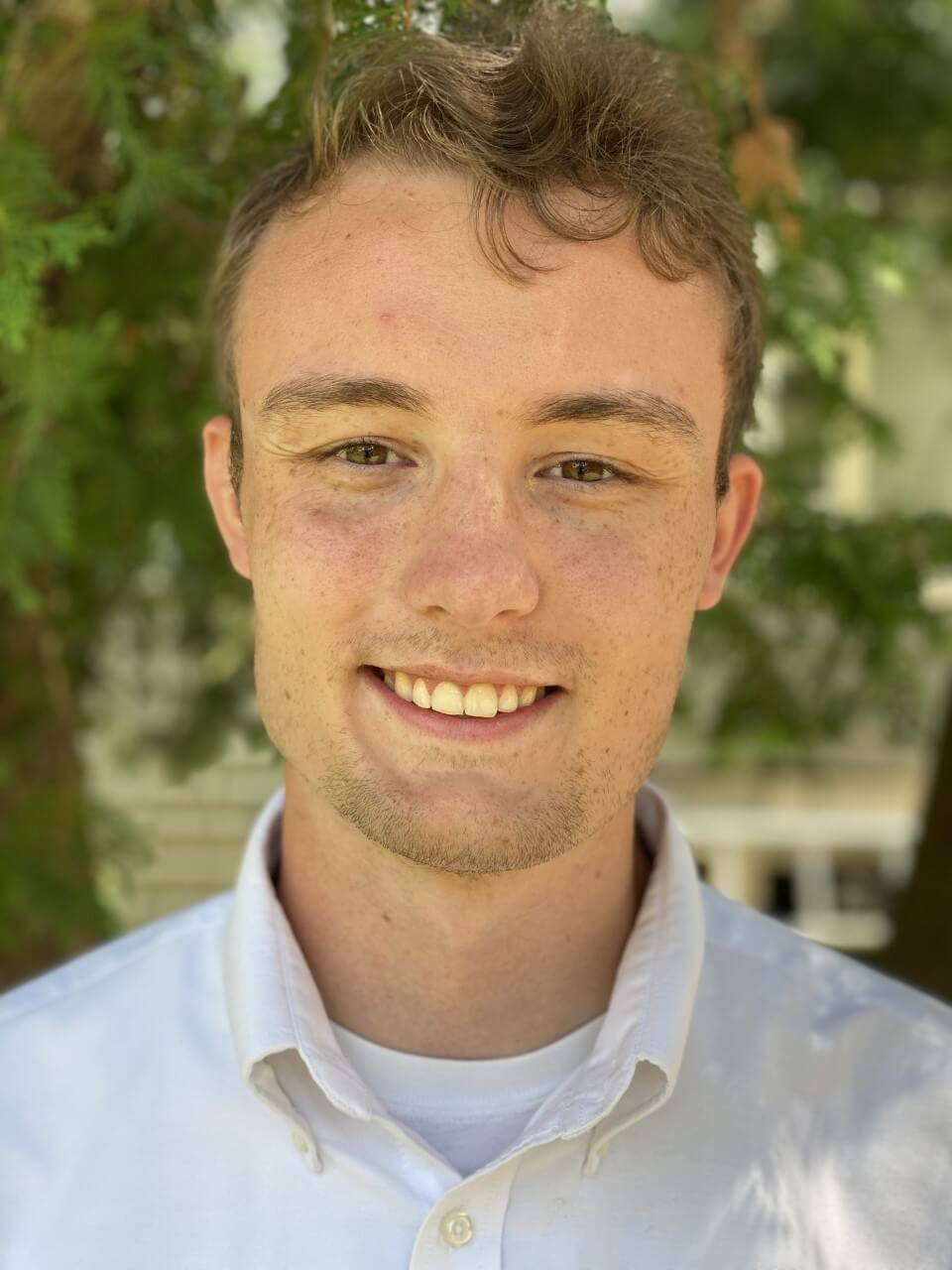 Quinn D'Andrea accepted as FOCUS missionary
Volunteering with the Totus Tuus summer program for youth helped Quinlan "Quinn" D'Andrea, 22, decide to apply to be a Fellowship of Catholic University Students missionary and, as he says, "step up to evangelizing and ministering to college students."
A Vergennes resident and a member of the St Philip Neri Latin Mass Chaplaincy at St. Anthony Church in Burlington, D'Andrea recently earned a bachelor's degree in philosophy and minor in theology from Ave Maria University in Florida. He will be serving at Belmont Abbey College in North Carolina.
The son of Christian and Heidi D'Andrea of Vergennes said his experience with FOCUS has been "amazing." He first encountered the missionaries at the Catholic Center at the University of Vermont during a semester off his junior year. "While I was there, they helped me become
kind of an honorary member of the Catholic Center and finally make good Catholic friends in
Vermont," he said. "I started to think about joining FOCUS myself during my semester off, and I was pretty convinced that God was calling me to do it during SEEK 2019, FOCUS' big conference that happens every two years."
FOCUS is a Catholic collegiate outreach whose mission is to share the hope and joy of the Gospel with college and university students. Trained in Church teaching, prayer, sacred Scripture, evangelization and discipleship, FOCUS missionaries encounter students in friendship where they are, inviting them into a personal relationship with Jesus Christ and accompanying them as they pursue lives of virtue and excellence, explains the website at focus.org. Through Bible studies, outreach events, mission trips and one-on-one discipleship, missionaries inspire and build up students in the faith, sending them out to spread the good news and to live out the Great Commission: "Go, therefore, and make disciples of all nations" (Mt 28:19).
D'Andrea must commit to two years as a FOCUS missionary, and he will be ministering full time to the students at Belmont Abbey through intentional Christian friendship, bible studies, prayer and evangelization. "If I could boil down what a FOCUS missionary does, it would be to remind college students that they are called to sainthood, and as Archbishop Fulton Sheen once said, 'Every soul is worth more than the entire universe,'" D'Andrea said.
His goal as a FOCUS missionary is to foster in all of his students a strong devotion to
prayer and the Blessed Mother, a love of the Sacred Liturgy in the Holy Mass through devotion to the Holy Eucharist and a divine intimacy with Jesus Christ in His Church.
He recommends that anyone who is considering joining FOCUS as a missionary after college
first ask God through prayer if they are truly being called and if they are in a good state in their life and prayer life to pursue this. "God will of course build us up with grace, but we must truly be ready to grapple with our own struggles with sin on our journey to holiness," he said.
D'Andrea's previous work experience includes jobs as a cashier, store keep and receptionist.
Following FOCUS he hopes to continue to work for the Church in some capacity, whether it be on the diocesan level or through an apostolate. "We'll see where God takes me," he said.
To support D'Andrea and join the mission of FOCUS, find him at focus.org under "Find a Missionary" as Quinlan D'Andrea or reach out to him at quinlan.dandrea@focus.org.