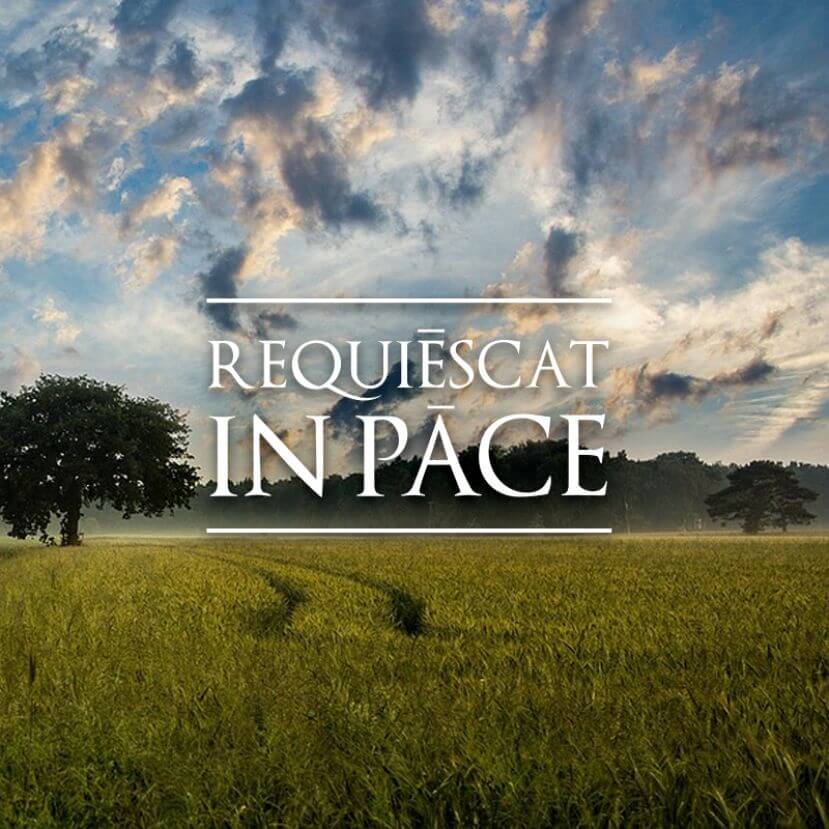 Obituary: Father Joseph Lively
Father Joseph Lively, 93, died, Dec. 7 at Rutland Regional Medical Center in Rutland.
He was born in Heath, Massachusetts, on April 25, 1929, the son of Mederic and Eleanor (Cote) Lively. He was predeceased by his brothers, Armand, Claude and Frederic; his sisters, Sister Mary Martina, SM, Marion and Lenita. He is survived by several nieces and nephews.
His education was at local schools until his studies for the priesthood: two years at St. Michael's College in Colchester and six years at St. John Seminary in Brighton, Massachusetts. He was ordained Feb. 2, 1957, at the Cathedral of the Immaculate Conception in Burlington by Burlington Bishop Robert Joyce.
His assignments consisted of: St. Thomas Parish in Underhill Center (1957); Christ the King Parish in Rutland (1957-1963); St. Mark Parish in Burlington (1963-1968), Sacred Heart of Jesus Parish in Troy (1968-1974), St. Ann Parish in Milton (1974-1976), St. Peter Parish in Rutland (1976-1984), Holy Cross Parish in Colchester (1984-1990), and St. John the Evangelist Parish in St. Johnsbury (1990-2002). In later years he spent January through March in Port Charlotte, Florida, where he concelebrated Mass at St. Charles Borromeo Church.
A former dean, he was involved in the Priests Servile Movement. For several years he was involved in the Cursillo Movement in Vermont, being one of its founders in Vermont and for several years serving as spiritual director.
One of his proudest accomplishments was his involvement in the establishment of Good Shepherd Catholic School in St. Johnsbury.
Visitation will take place on Dec. 11 from 4 to 7 p.m. at St. John the Evangelist Church.
A Mass of Christian Burial will be celebrated on Dec. 12 at 1 p.m. at Corpus Christi Parish's St. John the Evangelist Church, 49 Winter St., St. Johnsbury with Burlington Bishop Christopher Coyne as celebrant. Burial will follow at Mount Calvary Cemetery, St. John Street in St. Johnsbury.
Arrangements are under the direction of Sayles Funeral Home.