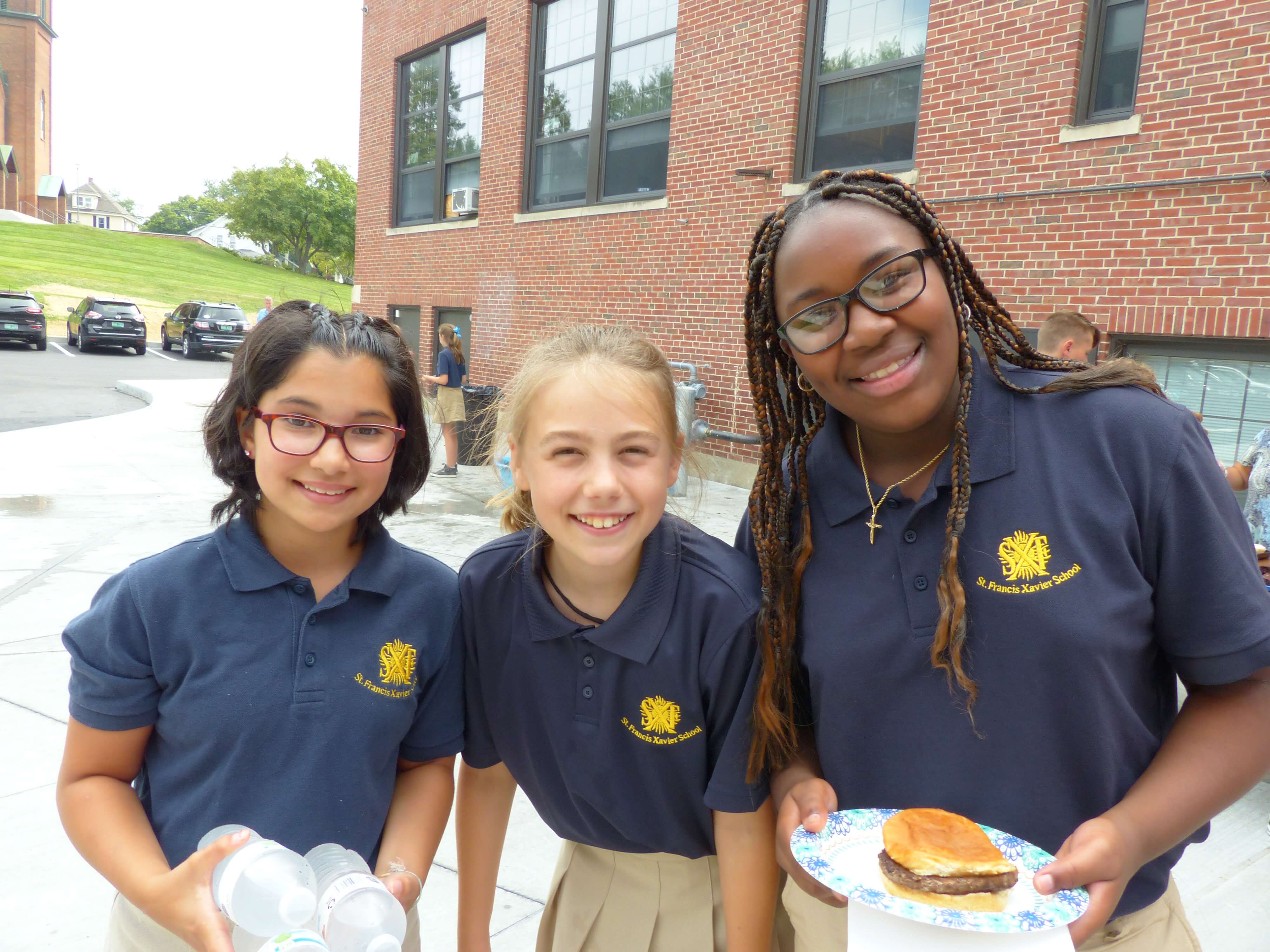 New school year begins at St. Francis Xavier School
St. Francis Xavier School in Winooski kicked off the 2018-2019 school year with an Opening Day Barbecue for the entire school, including family and friends of students.
Dozens of parent volunteers braved the late August heat and humidity to cook and serve hundreds of hot dogs, hamburgers and veggie burgers for returning students and guests.
In addition to the barbecue, students were greeted with new windows in their classrooms and new sidewalks, benches and patio areas around the school.
"Our school has been buzzing with activity all summer as we worked on these renovation projects," said Principal Eric Becker, "but nothing can match the energy and excitement of the first day of school. Our enrollment has increased by over 20 students this year, so we have lots of new and old friends to welcome back."
St. Francis Xavier School is a Catholic school serving students from preschool (age 3) to eighth grade.