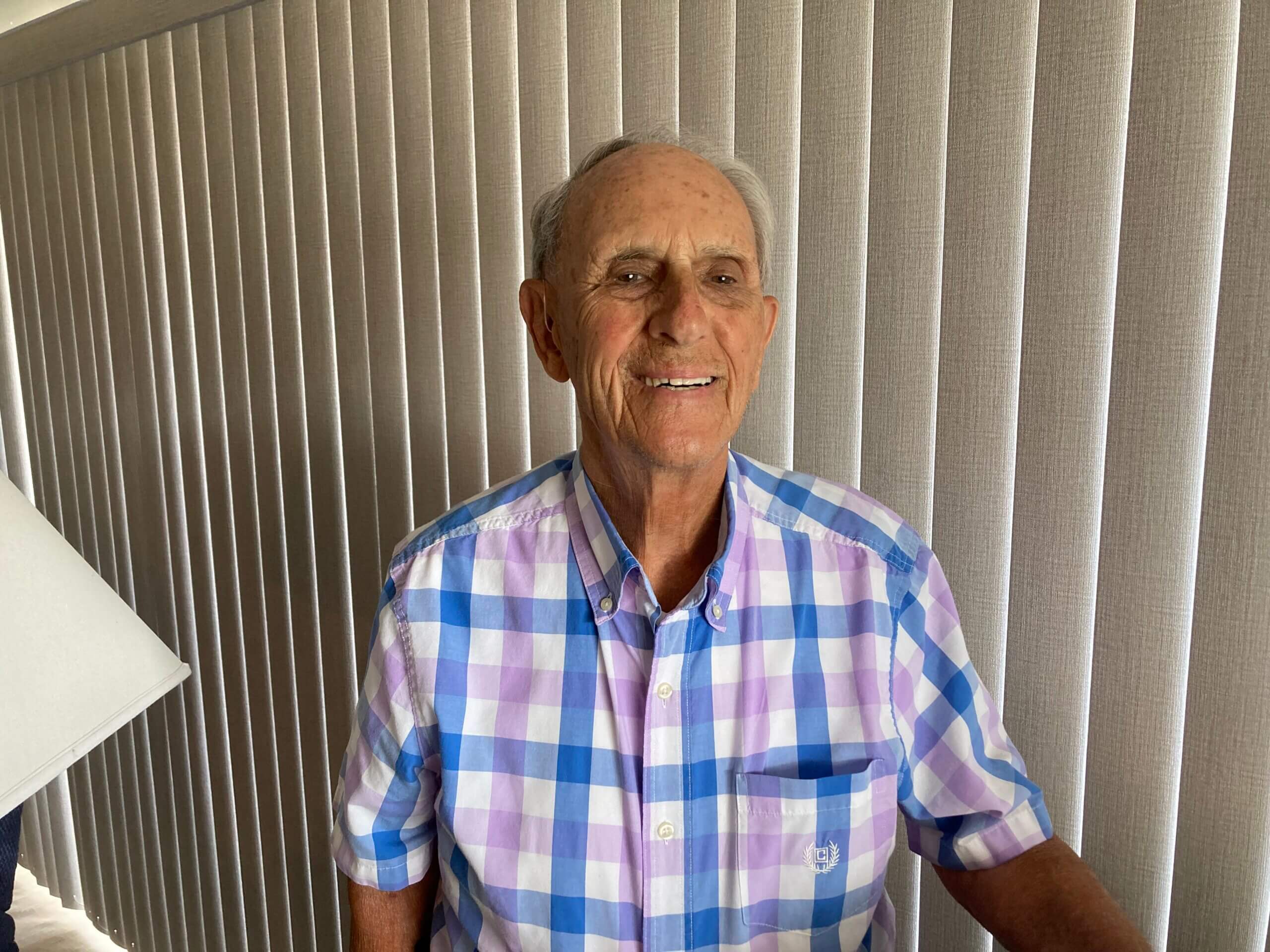 New Knights of Columbus fund for the Vermont Catholic Community Foundation
When Ronald Blouin was 20 years old, his father, a Fourth-Degree member of the Knights of Columbus, told him he wanted him to join the Catholic fraternal organization. So he did.
He is a life member of Knights of Columbus Council #297 in St. Albans, though he now is a resident of Venice, Florida.
But while living in his native St. Albans — where he was a member of Holy Angels Parish — Blouin was heavily involved in the Knights of Columbus, participating in fund raisers and encouraging young men to join.
"It's a nice Catholic organization. They do a lot of stuff for people," he said in a phone interview from Venice. "Whatever the need is, we are always there to help out."
So when he received a letter asking him to contribute to a newly established Knights of Columbus Catholic Ministries Donor-Advised Fund in the the Vermont Catholic Community Foundation, he responded — the first Knight to do so. "It's for a good cause," he said. "I like to help people in need. I'm blessed. I'm not rich, but I'm comfortable. I like to help people who need it."
"This fund is the first donor-advised fund in the foundation and is unique because representatives from the various Knights of Columbus councils will meet with the bishop each year to allocate the annual distribution to meet the greatest charitable and apostolic needs within the Catholic community," said Ellen Kane, Executive Director of the Vermont Catholic Community Foundation. "All the councils are pooling resources to establish one fund, so, together, in consultation with the bishop, they can have a significant impact, while continuing to do their individual charitable works within their own councils."
The mission of the Vermont Catholic Community Foundation is to support and serve apostolic activities of the Church and make grants to nonprofit organizations in the statewide Diocese of Burlington that reflect the compassion of Christ in service to the community.
Blouin has been retired for more than 30 years: He and his brother, Normand, used to own three IGA supermarkets and 26 rental properties.
The father of five, grandfather of 10 and great grandfather of five enjoys riding a bike, socializing with friends and talking over the internet with family in Turkey. "I play a mean game of ping pong," he added.
For more information on the Vermont Catholic Community Foundation, go to vtcatholicfoundation.org.