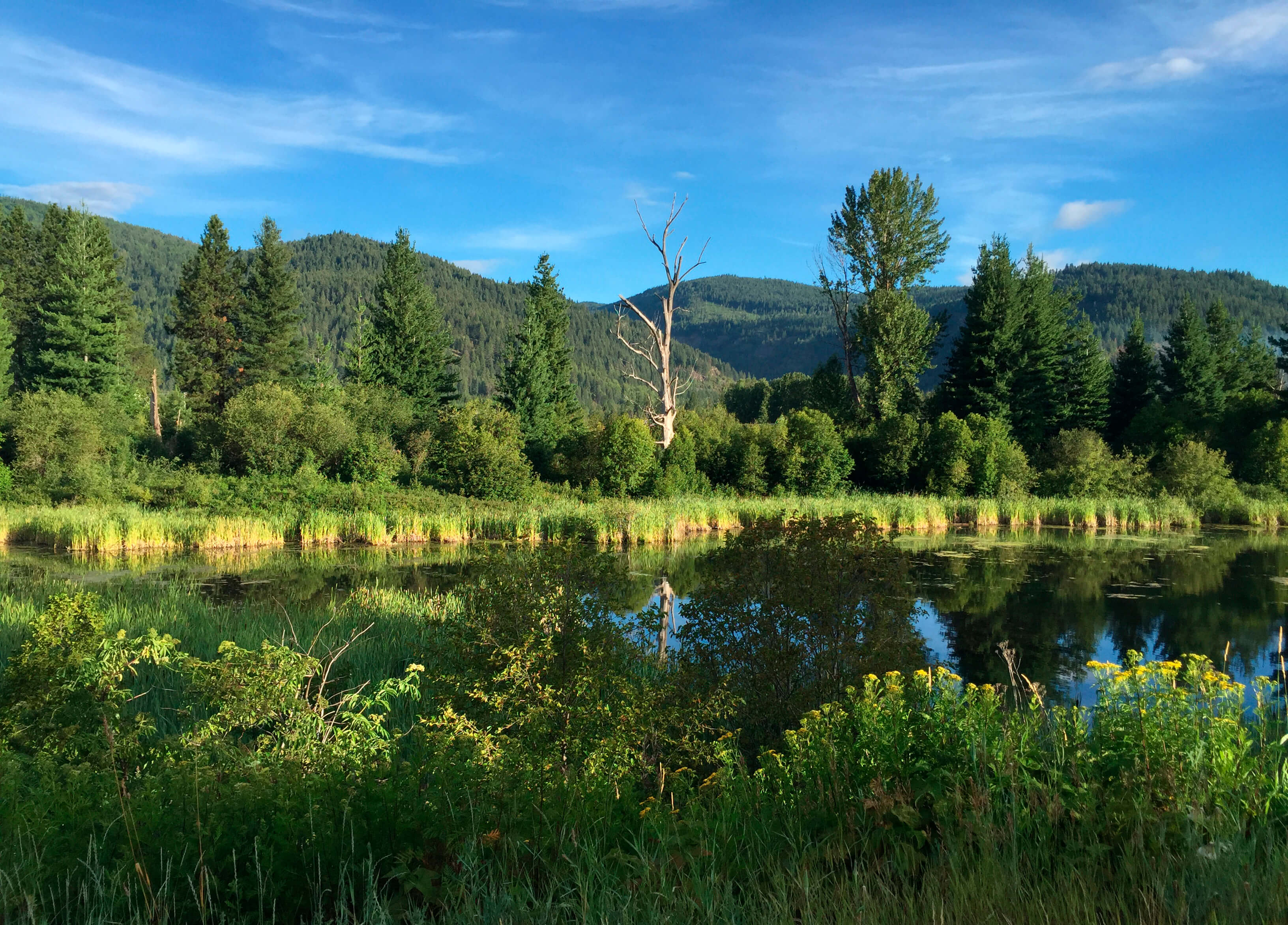 More than a Year of Creation
One year ago, on Sept. 30, more than 200 individuals gathered for the Action for Ecological Justice Conference hosted by the Diocese of Burlington at St. Michael's College. The day-long conference was the culminating event of the Diocese's 2017 Year of Creation, during which Burlington Bishop Christopher Coyne hoped that people would read and reflect upon Pope Francis' message in the 2015 encyclical "Laudato Si': On Care for Our Common Home." Furthermore, Bishop Coyne expressed a desire that the pope's message and the Diocese's yearlong focus would serve as encouragement for ongoing attention to creation care.
"In his encyclical, Pope Francis reminds us that God gave us this creation … to be used wisely … to not just be something that we take advantage of and use for our own end or our own means, but as something that we … share with others. And also, to be sure that the resources that we have are sustainable. That we don't waste things," said Bishop Coyne in the award-winning Year of Creation video, which can be viewed on the Roman Catholic Diocese of Burlington's Facebook page (@DioBurlington).
Families, parishes and the chancery office itself took that encouragement and committed to numerous sustainability initiatives during the past year. Indeed, the Year of Creation efforts did not cease at the end of the official celebration. Vermont Catholics continue to be committed to caring for the Earth and all who call it home.
Families
Deacon Pete and Maryanne Gummere, members of Corpus Christi Parish in St. Johnsbury, had solar panels that offset their annual power usage installed on their home. They plan to also install a battery system that will permit them to go off-grid if needed (due to excessive demand elsewhere) or will provide electricity to the house during a power failure. "We decided that this was one thing we could do as a long-term energy improvement, helping to reduce demand on the power grid and carbon emissions," commented Deacon Gummere.
Craig and Monica Koskiniemi, members of Christ the King-St. Anthony Parish in Burlington, added rain barrels to their home's exterior. The barrels allow them to water landscaping and garden beds with rainwater instead of with "drinking" water that must be processed through the city's water system.
My husband, Matt, and I, members of Holy Family-St. Lawrence Parish in Essex Junction, attended Chittenden Solid Waste District's Backyard Composting Workshop and purchased the SoilSaver compost bin for our yard, allowing us to divert food scraps and other organic materials from the landfill and transform them into compost for the vegetable garden.
Parishes
St. John Vianney Parish in South Burlington replaced the old, 500-watt incandescent light bulbs in the church with new, energy-efficient, LED light bulbs. (Read more on page ##.)
Energy-efficiency auditors were impressed with what had been done already at St. Ambrose Parish in Bristol. All lightbulbs in the church and the rectory had been replaced with energy-efficient LED bulbs. "Efficiency Vermont was easy to work with," said Father Yvon Royer, pastor. "They really want to support those striving for higher energy-efficiency."
Energy-efficiency auditors were similarly impressed with St. Pius Parish in Essex Junction and had little to recommend.
Mary Queen of All Saints Parish plans to have energy-efficiency audits conducted on St. Norbert Church and rectory in Hardwick in the next year. A new boiler with proper zone controls is a priority. This will help contain energy usage to only the spaces where it is needed.
Saint Francis Xavier School in Winooski replaced windows in the Providence Wing section of the school and upgraded the parking lot and public areas. "The old windows in Providence Wing were installed in the mid-1960's. They were not only showing signs of decades of wear and tear, they were very outdated in terms of energy efficiency," Principal Eric Becker noted. The new windows will keep rooms warmer in the winter and cooler during hot weather, reducing energy usage. New blinds will help with temperature control as well. Outside, two old underground storage fuel tanks and their fuel were safely removed; green space and trees were added. This project is a continuation of a renovation that began three years ago that removed asbestos from the school, installed new energy-efficient lighting in the library and lobby area and brought in more energy-efficient hot water heaters. "The changes vastly improve the appearance of our building, but also make our school greener and more environmentally friendly," Becker said. "This is a win/win for our students and the surrounding community."
Holy Family-St. Lawrence Parish in Essex Junction offered a Blessing of the Animals for the Feast of St. Francis of Assisi on Oct. 4. The parish offers this blessing to parishioners' pets each year on the feast day of the patron of ecology.
St. John the Baptist Parish in North Bennington and Sacred Heart St. Francis de Sales Parish in Bennington hosted a "Laudato Si'" Adult Enrichment Program led by parishioner Wilma Ann Johnson. Participants in the four-part series studied together and shared reflections on the encyclical through text, short videos, music, poetry and prayer. "I enjoyed each session. I would welcome additional opportunities to study the encyclical further," commented one participant.
Diocese
After an energy-efficiency audit performed by Commons Energy, the Bishop Brady Center in South Burlington pursued two major recommended projects. Fluorescent lighting throughout the diocesan offices was replaced with more energy-efficient LED lighting, and the HVAC system was replaced with a newer, more efficient model, complete with proper zone controls (read more on page ##).
The Bishop Brady Center staff and visitors continue to practice waste reduction and management techniques learned during a presentation by Chittenden Solid Waste District during a January 2017 presentation. The staff uses ceramic coffee mugs and compostable plates and cutlery instead of single-use plastic options and also appropriately separates waste into recycling, compost and trash bins.
This spring, Bishop Coyne signed the U.S. Catholic Climate Declaration on behalf of the Diocese and encourages pastors to sign on behalf of their local parishes. (Read more at vermontcatholic.org/climatedeclaration).
St. Michael's College in Colchester was one of the first colleges/universities to sign this declaration, as well. Other Vermont signatories include the Society of St. Edmund and the Essex Catholic Community.
The Diocese's Mission Outreach Office sends a monthly Care for Creation Newsletter to those who participated in Year of Creation activities and initiatives. One hope is to develop regional Creation Care Teams connected to the Catholic Climate Covenant's network and resources. Contact outreach@vermontcatholic.org to be added to this list.
— Originally published in the Fall 2018 issue of Vermont Catholic magazine.