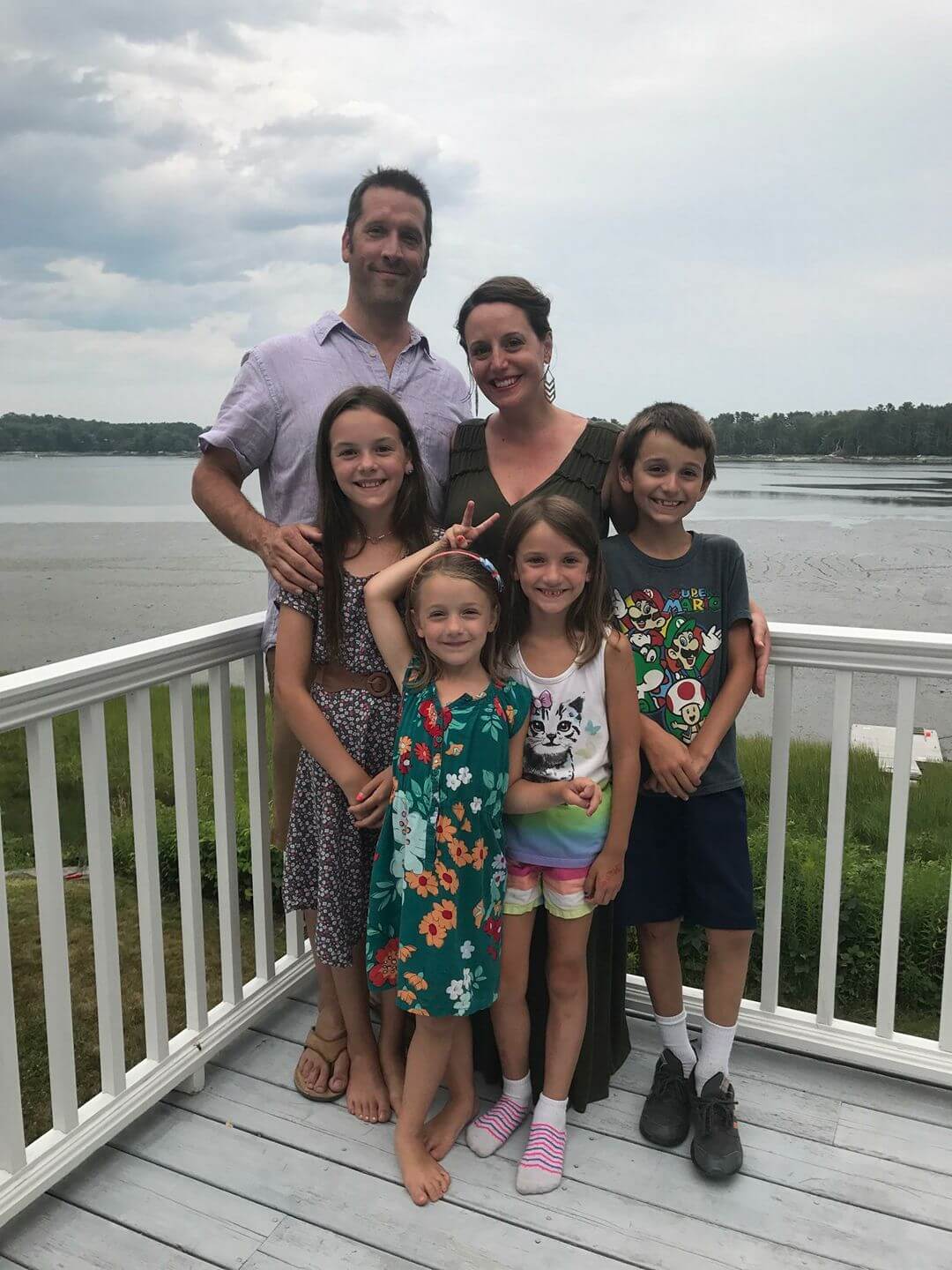 God's persistent call
Bethany Thies was raised without any religious affiliation, and she used to insist she would never become a Catholic.
But at the Easter Vigil in 2016, she was received into full communion with the Church, receiving the Sacraments of Baptism, Confirmation and Eucharist at St. Michael Church in Brattleboro. She attributes her decision to her husband's prayers, the embracing parish and Catholic school community and God's persistent call.
She met her husband, Bob, in Los Angeles — where she is from originally — and knew he wanted their children to be raised in the Church. "I wasn't going to deny our children the richness" of the faith that was integral to the Thies family, she said. "I had sworn I would never become Catholic, but he could raise the children in the Catholic faith."
They moved to Brattleboro in 2008 to be near his family. "It was a priority for Bob to have his children come to St. Michael School because he always said he got the best education here and that it is an amazing place for children to be and to learn," said Mrs. Thies, 38, the school's director of development, admissions and new programming.
Mr. Thies and his 12 siblings attended St. Michael School; now his four children are students there and he is the music teacher.
In 2014 Mrs. Thies began working as the school secretary, and she marveled at the love and joy she felt as part of the school family; she never thought the school would be a catalyst for her to become Catholic.
But in 2015 she enrolled in the Rite of Christian Initiation of Adults program.
"You can approach the workings of God with a heart that is not ready, but when you spend time in a place where God is working, God will inevitably work on you," she said. "When someone calls you enough, you're going to answer."
It is a joy for her to be part of a Catholic family and participate together in the sacraments and in the life of the parish and school. "Now our family gets to celebrate our Catholic faith together," she said. "I never imagined my [Catholic] faith would be such a part of my everyday life."
For Bethany Thies, her journey to the Church is a love story. "Every conversion is a love story between the individual and God," she said.
And it is part of the love story she shares with her husband.
—Originally published in the Spring 2018 issue of Vermont Catholic magazine.