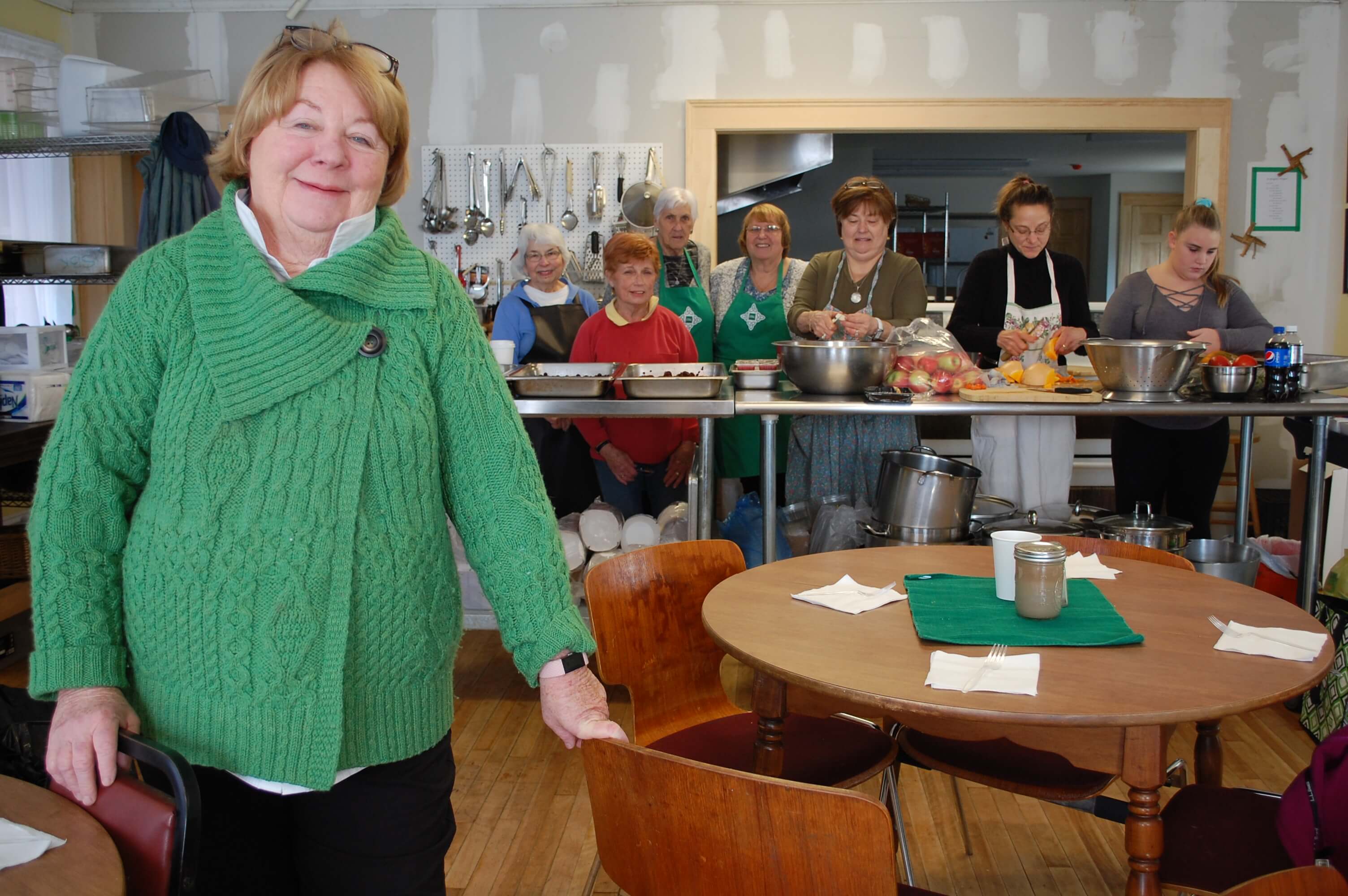 Feeding the hungry in Brattleboro
Twelve-year-old Riley Lawyer volunteers at St. Brigid's Kitchen and Pantry in Brattleboro because she wants to help people.
And that's just what "Brigid's" does: help people.
More than 20,000 meals a year are served in what was once the convent next to St. Michael School on Walnut Street.
Riley's grandmother, Carolyn Pieciak, is the volunteer director of Brigid's, which opened there more than 35 years ago; she has been involved for most of those years.
One of the biggest changes has been an expansion of the facility that is expected to be completed by the end of the year.
The former space included about 650 square feet when the kitchen and pantry shared the former convent space with a music school. But when that school moved, Brigid's was able to expand to about 2,100 square feet, using the entire first floor of the clapboard building.
The renovated dining room will seat 45 people.
The St. Brigid's Kitchen/Pantry Renovation Committee of St. Michael Parish raised more than its $250,000 goal to make the renovations. Funds came from grants and parishioners' donations, and work began in June.
During the summer, meals were served outside from the school kitchen for about six weeks to ensure a continuity of service during the project.
"Volunteers have kept us going" for 36 years, said Pieciak, who finds her motivation in chapter 25 of the Gospel of Matthew, which outlines the corporal works of mercy, one of which is to feed the hungry.
More than 50 volunteers take turns working at the kitchen and pantry. Noontime meals are served on Mondays, Wednesdays, Thursday and Saturdays, except on Thanksgiving and Christmas when other free meals are offered in the community.
Food comes from the Vermont Foodbank, local businesses and donations.
"Chad," a 22-year-old Brattleboro resident, said he likes to have a free meal at Brigid's because of the "peaceful environment" and volunteers who are "genuine and kind." Without the meals to help him through the hard times, "life would be more difficult," he said. "I appreciate" the help.
In addition to the meals, the pantry provides food for anyone on the last weekend of the month after the Saturday afternoon and Sunday Masses at St. Michael Church. It's a service many senior citizens and families appreciate.
"Nobody should ever go hungry in Brattleboro," Pieciak said.
—Originally published in the Winter 2018 issue of Vermont Catholic magazine.