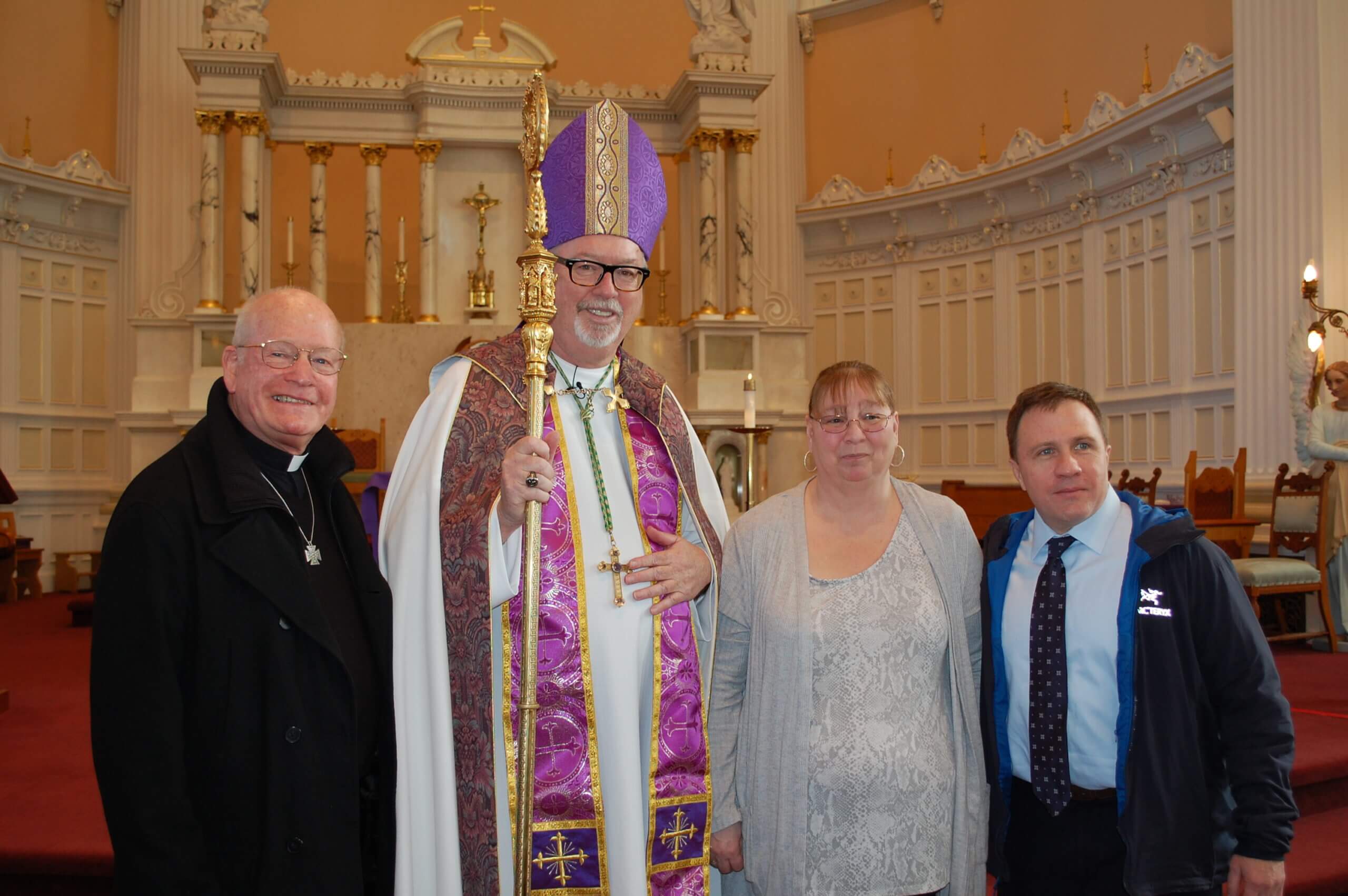 Essex Catholic Community implements 3-year plan for increased engagement
The Essex Catholic Community is vibrant with many ministries, "but there is always need for improvement," said its pastor, Edmundite Father Charles Ranges.
Though many "improvement" initiatives have been taking place through the years, last year's Diocesan Synod has been the impetus for enhancing the vibrancy, communications and evangelization efforts in parishes throughout the statewide Diocese of Burlington.
In the Essex community — with its Holy Family/St. Lawrence Parish in Essex Junction and St. Pius X Parish in Essex Center —the process will be ongoing, and, "of course we constantly need to evaluate where we go and how effective we have been," Father Ranges said.
"While we are considered a vibrant parish, we are hoping to make that vibrancy more broadly held among all and new parishioners," said Katharin Brink, a St. Pius X parishioner who is a member of the action plan writing and implementation team for the Essex Catholic Community who has worked in education, technology implementation consulting and nonprofit management consulting.
The Essex Catholic Community has a robust plan for implementing the directives of the synod to enhance evangelization, parish vibrancy and communications. This includes adult religious education opportunities, enhancing the Sabbath worship experience, sacramental instruction, youth liturgy, family religious education, retreats, ecumenical programs, strengthening awareness and involvement of lay ministry, new events for youth, social action, welcoming events for new parishioners, developing consistent and coordinated messages across all media, a quarterly ECC bulletin newsletter, revising the family registration process to be more personal and updating parish directories.
The parishes also are presenting a series on saints to coincide with the Diocese of Burlington's Year with the Saints.
"Our goal is to create interest and enthusiasm, thus increase participation of those that are currently inactive with church ministries," said Tim Guziak of St. Lawrence/Holy Family Parish and a member of its parish council who is helping with the synod implementation process. "I continue to be impressed with the energy and commitment that people bring to this effort, not just those on the action planning team, but parishioners that we interact with on this topic.  This enthusiasm helps to motivate me and others."
Lisa Rees of St. Pius X Parish also is working on the synod action committee; she is a leadership coach with the Department of Homeland Security. She said one of the greatest assets the Essex Catholic Community has is Father Ranges, "one of the most welcoming priests" she has met.
"The priest needs to actively seek out members to volunteer. … The priest needs to welcome new ideas and allow for experimentation. It is through the priest's example that the [parish] council and the parish will change," she said.
"If we can try new things and engage more people, we will be successful," Rees said. "I believe people who have fallen away from the Church want to return. I believe people need God more than ever, and if we can make Him accessible to all, we will have a vibrant parish. But it will take all of us to see positive change through prayer, commitment, openness, love and the willingness to try new things."
Brink explained that the Essex Catholic Community is in a 3-year process of implementing the synod directives, and "it should be institutionalized so that everyone expects only the very best way to learn about their faith and to be able to thirst for more and strive to have children be the future of the Church."
She recommends regional best practices sessions to keep action team members from different areas of the Diocese motivated and aware of what works and to help them feel supported in their work.
—Originally published in the Spring 2020 issue of Vermont Catholic magazine.