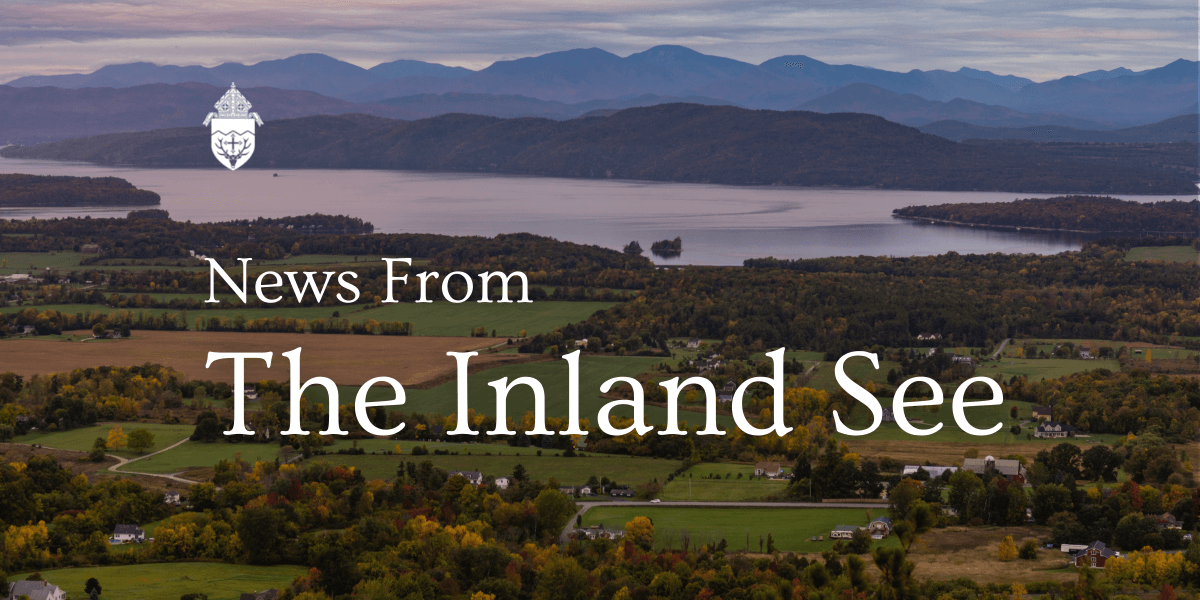 Bishop Coyne scheduled to ordain 2 priests in May
Two men are scheduled to be ordained to the priesthood at St. Joseph Cathedral in Burlington on May 21.
Burlington Bishop Christopher Coyne is to ordain the two transitional deacons, Deacon Gregory Caldwell and Deacon Brandon Schneider, at a special Mass at 10 a.m.
Numerous priests of the Diocese and visiting clergy will be in attendance as well as the faithful from throughout Vermont.
Deacon Caldwell, a graduate of Essex High School Class of 2008, earned a bachelor's degree in computer science from the University of Michigan and worked as a software engineer before entering the seminary. A convert to Catholicism, he was received into the Church at St. Thomas the Apostle Parish in Ann Arbor, Michigan, in 2013.
He is interested in construction, woodworking design and golf.
Deacon Schneider, a 1996 graduate of U-32 Middle and High School in Montpelier, was a member of St. Augustine Parish there. He received a bachelor's degree from Youngstown State University in history and Russian in 2000 and a master's degree from Georgetown University in Russian History in 2002. He worked in the Admissions Office at Georgetown University School of Medicine where he was assistant dean for admissions for almost five years before entering the Order of Preachers (Dominicans).  After leaving the Dominicans, he worked at Northwestern University before entering formation for the Diocese of Burlington in 2020.
He enjoys reading about trains and railroads, military history (especially World War I and World War II), Russia and U.S. history.
Men discerning a call to the priesthood are encouraged to pray, seek spiritual direction, make room for silence in their life and learn about the different state-of-life vocations (marriage, priesthood and consecrated life).
For more information, contact Father James Dodson, director of vocations for the Diocese of Burlington, at 802-658- 6110 ext. 1175.
—Originally published in the May 14-20, 2022, edition of The Inland See.