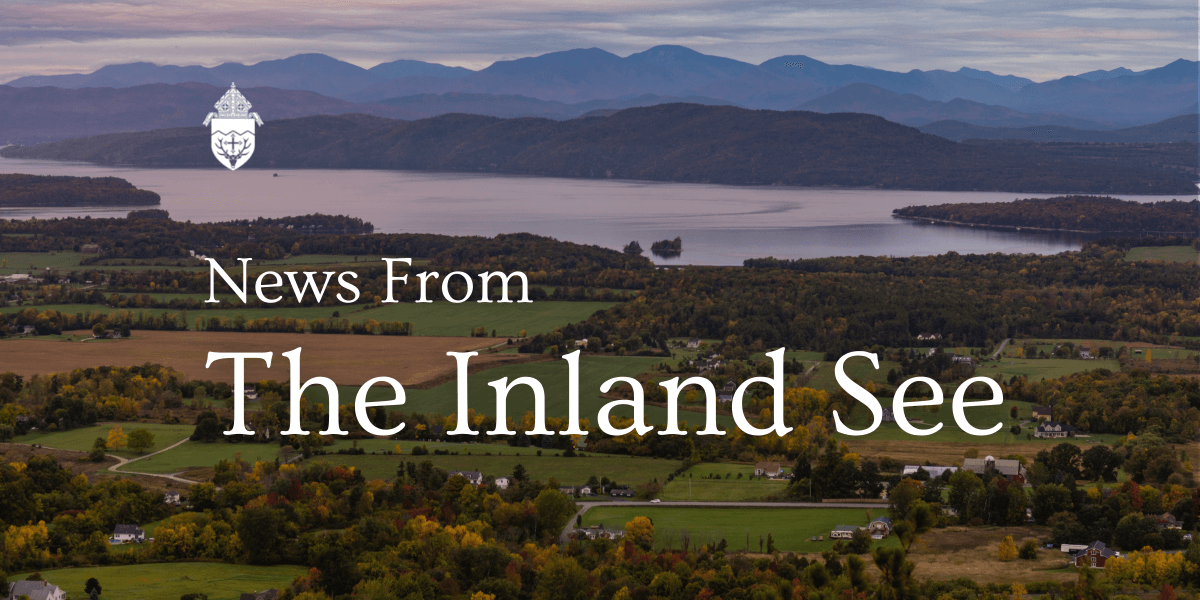 A Thanksgiving message from Bishop Coyne
One of the most ancient texts regarding the early celebration of the Eucharist is found in a document entitled "The Didache," in translation, "The Teaching." It is basically an early Church manual describing the life of the Christian as the "way of life."
Among the many descriptions of the life of the early Christians is the first non-biblical description of a celebration of the memorial — anamnesis — of what Christ at the Last Super commanded His disciples to do: "Do this in memory of me."
While the description of what and how this was done is incomplete, the initial Greek text describing the Church's gathering is of interest to us for the primacy of place it gives to the "giving thanks." It reads in translation, "Now concerning the 'Giving of Thanks' (tes eucharitias), give thanks this way," and then moves forward into a description of the initial prayers of what is clearly a Eucharistic celebration. But notice the Greek meaning of the word "eucharistias" — "the giving of thanks." As the text moves forward, words of thanksgiving and the reasons for thanksgiving pour forth:
"We give thanks to you, O Holy Father, for your Holy Name which you made as a tabernacle in our hearts and for the knowledge and faith and immortality which you made known to us through Jesus thy Child. … You, Lord Almighty, created all things for your Name's sake, and give food and drink to men for their enjoyment, that they might give thanks to you, but you have blessed [us as well] with spiritual food and drink and eternal light through your Child. Above all we give thanks to you for you are mighty. To you be glory forever."
And so it follows through the ages down to today. The primary element of thanksgiving not only gives us the name for what we do — The Eucharist — but also describes what we do: We give thanks for all that God has done and continues to do, most especially for the gift of salvation offered us through the sacrifice of the cross and the real communion in the Body and Blood of Christ. Our acknowledgement of what God the Father, God the Son and God the Holy Spirit has done leads to thanksgiving, which then brings forth the Eucharistic reality. As one author puts it, "Eucharisteo — thanksgiving — always precedes the miracle."
This week, as you gather for Thanksgiving, the holiday, perhaps you might consider attending a local Mass so as to begin the day with the greatest and most primary of offering thanks — the Eucharist.
Sincerely yours in Christ,
The Most Reverend Christopher J. Coyne
Bishop of Burlington
—Originally published in the Nov. 19-25, 2022, edition of The Inland See.