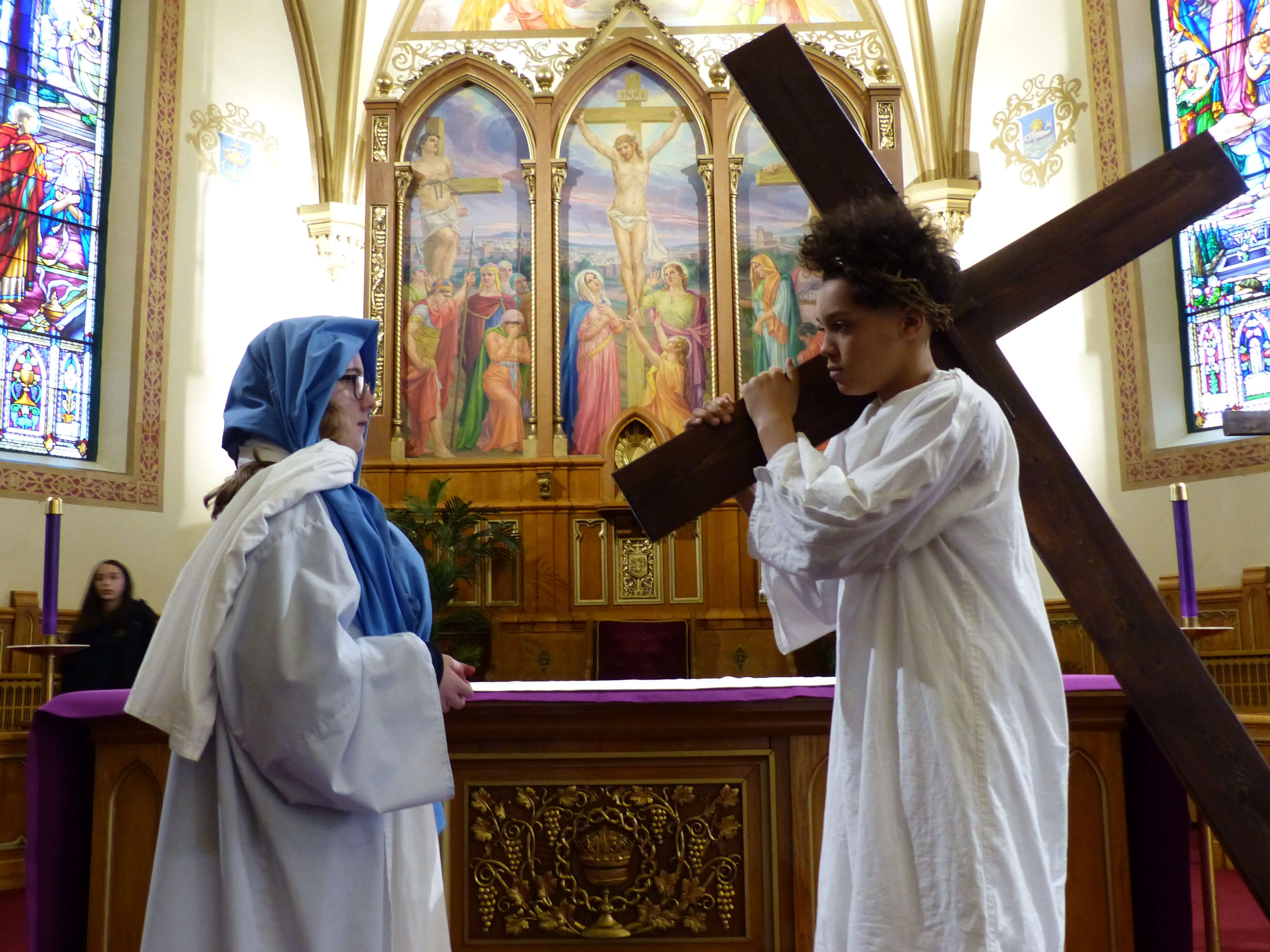 Stations of the Cross at St. Francis Xavier School
As part of Holy Week activities at St. Francis Xavier School in Winooski, the seventh-grade class presented a re-enactment of the Stations of the Cross.
Under the direction of teacher Cathy Richards, the students portrayed the Passion of Jesus from His condemnation by Pontius Pilate, to his journey to Calvary, and — finally — His crucifixion.
The narrative featured descriptions of and meditations upon each of the 15 Stations. The focus was on what those experiences and lessons mean for students today.
Principal Eric Becker said this re-enactment has become a highlight of Holy Week at St. Francis Xavier School. "Mrs. Richards started this a few years ago as a presentation aimed primarily at our students," he explained, "but each year more and more family and friends join us because it is such a wonderful way to begin the Triduum."
The students take this experience seriously, and he is always touched by their sincerity and prayerful spirit as they portray the Stations of the Cross. "As you watch the members of our school and parish community during the presentation, you can see how deeply moved they are," the principal said.