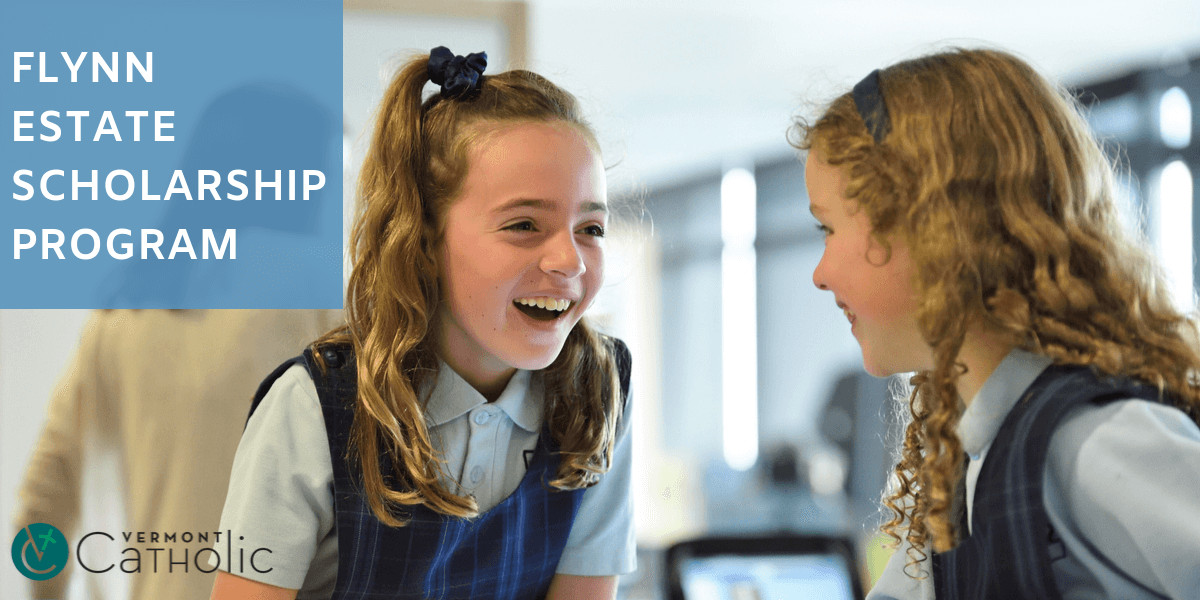 Flynn Estate scholarship program
For more than 40 years Vermont Catholic Charities Inc. has been supporting the educational and economic needs of children in Chittenden County with funds from the late John J. Flynn bequest.
"The Flynn Estate Scholarship Program is available to provide supplemental assistance to families who find themselves unable to meet their tuition commitment at a Catholic school in Chittenden County because of unforeseen circumstances," said Mary Beth Pinard, executive director of Vermont Catholic Charities. "The funds are not intended to be planned budget tuition income for the schools."
Usually $60,000 is distributed each fiscal year.
There were two distributions this year, one in February and one in May.
The second distribution assisted one family from Rice Memorial High School in South Burlington, four families from St. Francis Xavier School in Winooski and three families from Christ the King School in Burlington.
The February distribution assisted families from those schools as well as from Mater Christi School in Burlington.
"They need to have faced an unexpected situation that makes it difficult for them to financially afford tuition during the school year," Pinard said.
Eric Becker, principal of St. Francis Xavier School in Winooski, knows that the Flynn grants are a blessing both to the families that receive them and to the school. "Catholic schooling is very important to our families, and they are willing to make sacrifices of time and money to have their children receive an excellent education in a faith-filled environment," he said. "However, when a family on a very tight budget hits an unexpected stumbling block, they may be faced with some tough decisions as to what bills they can and cannot manage."
The school community is also faced with tough decisions." Our budget has no 'fluff' in it, and we count on every tuition dollar to meet our operating expenses, so if a family is struggling to meet a tuition obligation, that has a significant impact on the school as a whole," Becker continued. "For those unexpected family crises — brought on by illness or job loss or a major repair for a home or vehicle — we can turn to the Flynn Estate and ask for tuition support for our families. This gives the family some breathing room as they get back on their feet, and the school is able to meet our obligations. It's a win-win."
—Originally published in the Fall 2019 issue of Vermont Catholic magazine.