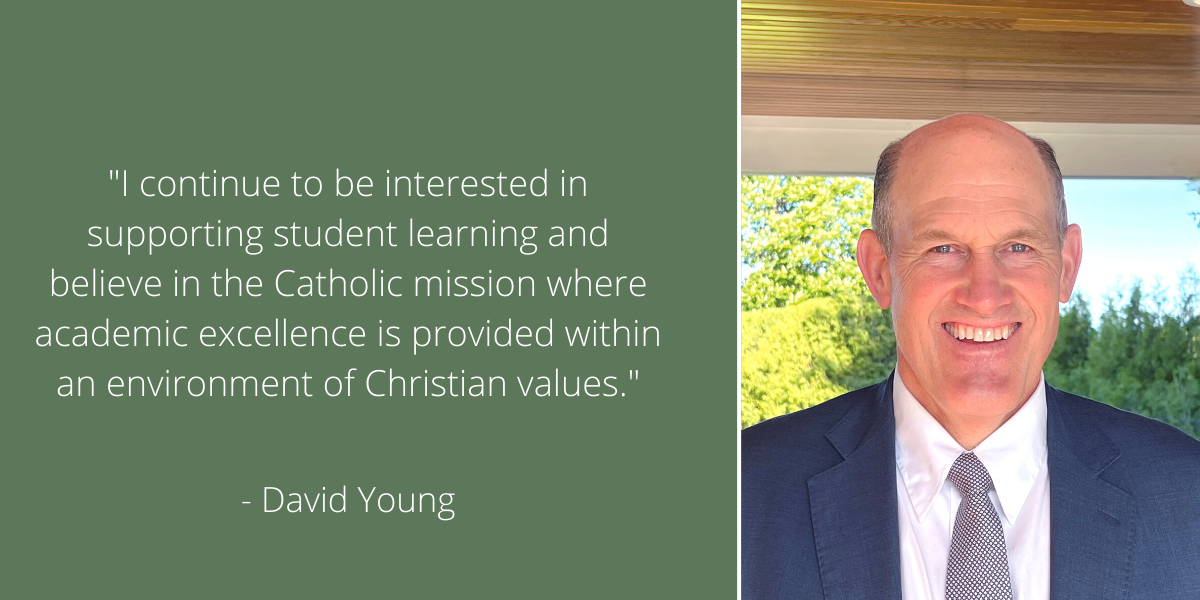 Catholic school superintendent takes questions on Catholic education
David Young, a former South Burlington schools assistant superintendent and superintendent, is the new superintendent of Catholic schools for the Diocese of Burlington. He answered the following questions posed by Vermont CatholicManaging Editor Cori Fugere Urban. 
CFU: Why did you choose to move from an administrative position in public education to one in Catholic education?
DY: Having been in public education for the past 34 years, I was eligible to retire from the Vermont public school system and was ready for new challenges and opportunities. I continue to be interested in supporting student learning and believe in the Catholic mission where academic excellence is provided within an environment of Christian values.
CFU: What do you see as the benefits of a Catholic education?
DY: It allows students to grow and mature into Christ-like people while being challenged academically and nurtured socially.
CFU: What is your first order of business as superintendent of Catholic schools for the Diocese of Burlington? Why?
DY: Getting to know the principals and staff. For any organization to be successful, relationships and trust need to be established. My first order of business will be to do that while also listening and assisting the principals with their work.
CFU: What challenges do Catholic schools face in general and specifically in Vermont?
DY: Catholic schools like many public schools have declining enrollments because there are fewer student overall. The challenge is to make sure the appropriate number of schools remain operational and others with little to no enrollment get repurposed.
CFU: How will you address these challenges?
DY: Discuss them as a team and make the most informed decision we can. We also need to think about ways to be innovative as well.
CFU: How will your faith inform your work as superintendent of Catholic schools?
DY: Developing trusted relationships with the administration, staff, parents/guardians and most importantly with students. Making sure we have a welcoming, safe, caring and nurturing environment where diversity is recognized and celebrated and where our students can develop their God-given gifts.
CFU: What is your prayer for the Catholic schools in Vermont?
DY: That we be supportive to each other and recognize we all have value and purpose.
—Originally published in the Fall 2022 issue of Vermont Catholic magazine.