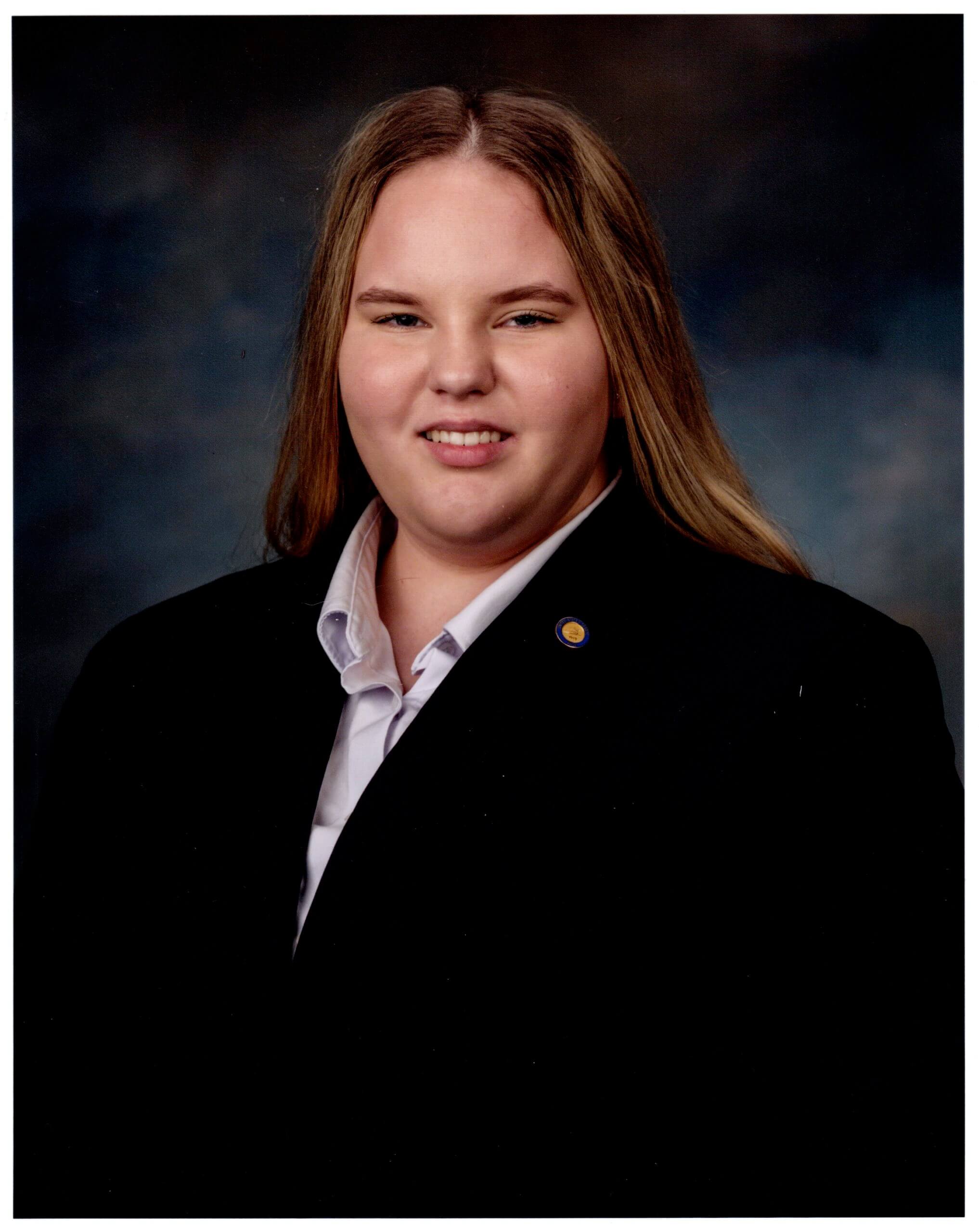 Catholic high school student witnessed history as U.S. Senate page
Hannah Cawley, a junior at Rice Memorial High School in South Burlington, has seen history in the making.
As a page in the U.S. Senate, she was there when the articles of impeachment of President Donald Trump were delivered.
"The impeachment is incredibly historic. Sitting on the Senate floor is a privilege, and I'm lucky to be able to witness this first hand," she said, noting that an American president has been impeached only three times. "The feeling in the Senate was very tense. It felt like someone had died. It was very sad and somber as the articles were delivered. … a very historic day."
Hannah, who was a Vermont legislative page in Montpelier in 2017 while an eighth grader at Mater Christ School in Burlington, said her experience in the Senate made her more aware of what is happening in the country. "You feel like everything that is going on around you has so much gravity. You want to pay attention to every detail because this will not happen again," she said.
She served as a page from Sept. 1 to Jan. 24, waking at 5 a.m., beginning school at 6 a.m., going to the Senate at about 10 a.m., working there until 9 p.m., then studying and doing homework until bedtime at 11.
"I wanted to experience lawmaking first hand," said the daughter of Kathy and Ed Cawley of Colchester.
While a Senate page, Hannah said time management and making time for prayer were important, and she learned more about leadership, discipline and responsibility.
"The little things my faith provided me like having an Advent wreath up helped me keep me centered throughout the day," said the parishioner of St. Francis Xavier Church in Winooski. "Starting every day off with prayer helps get your day off on the right foot.  Making time for God during a busy day helps remind me He's a priority in my life."
Hannah went to Washington thinking she would like to become a lawyer and work in government and politics. But as her time there drew to a close, she said, "I don't think I've ever been more passionate in studying law than I am now. Most of the senators have a law background, and seeing how they use it in their everyday lives to help people makes me want to study law."
At Rice, Hannah has been involved with the rowing team, debate club, Model UN, Scholars Bowl, drama and student government. She is an honor roll student and participated in a school service trip to Peru and in the Hugh O'Brien Youth Leadership program.