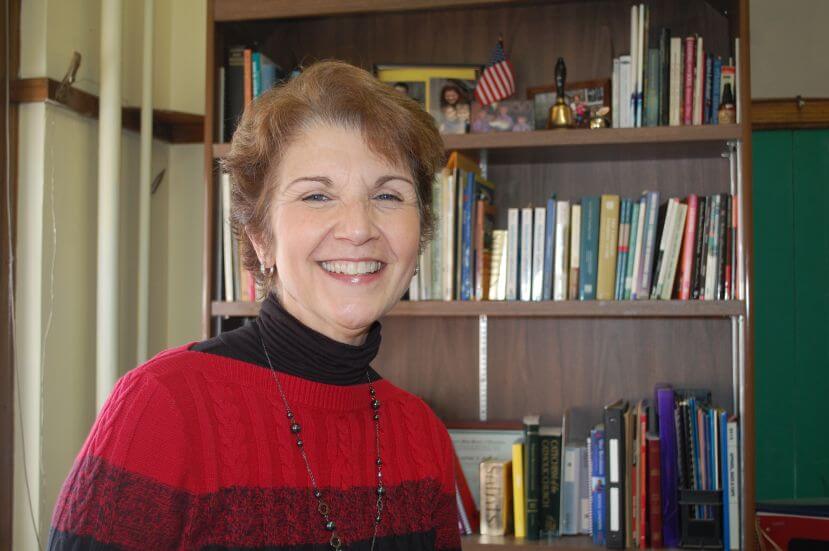 Brattleboro Catholic school principal appointed to state council
The principal of St. Michael School and St. Michael High School in Brattleboro has been appointed to serve as an approved independent school representative on the state's Council of Independent Schools.
Elaine Beam, in her ninth year at the helm of the Catholic school, was appointed in November, beginning her service immediately.
The appointment is for two years.
"I am honored to be asked to join other independent school leaders in representing our schools and hope that I can bring awareness to [the] issues of inequity, especially for our Catholic schools," she said.
The council plays an important role in keeping both recognized and approved schools apprised of changes taking place in State Board of Education rules and regulations.
Asked about concerns facing independent schools like St. Michael's, Beam said, "The issue that is of most concern is Vermont's Tuition Voucher System. Many smaller Vermont towns do not operate a local middle or high school and some do not have an elementary school."
Thus, families in these towns are eligible to choose from among public or non-religious independent schools in other towns, even outside of the state or nation.  "My biggest concern as a principal of a Catholic school is that these families are not allowed to choose any of our Catholic schools throughout the state or any of the religious-based schools throughout the state," she said. "Is that really school choice?"
Some families do have a choice, "as long as their choice fits the state statutes," she continued. "All families should have access to the education that they choose for their children, especially if the independent schools they are choosing meet the accreditation standards that the state has chosen."
Beam also expressed concern about Act 77, a dual enrollment statute amendment, which provides financial support for high school students to take college-level courses from college instructors and receive credit toward both high school and college graduation. "The legislation specifically excluded from dual enrollment financial support those Vermont residents attending independent schools on a private-pay basis, which because of the exclusion mentioned above, denies any financial support to Catholic students [for] access to these college level courses," she said.
As she enters the discussions on a state level, Beam said she would bring to the table her background as a public school principal and as the principal of an independent and Catholic school. This, she said, gives her "perspective from both sides."
Beam serves on the Executive Council of The New England Association of Schools and Colleges and works with that agency helping schools become accredited or maintain accreditation.
She earned a bachelor's degree in elementary education from the Adult Degree Program at Norwich University then earned a master's in School Administration from Castleton State College.
She began teaching at a small, first-through-fourth-grade public school in Acworth, New Hampshire. There was no principal on site so she was asked to be the lead teacher; she worked there for a total of six years.
She was a teaching principal at The Grafton Elementary School in Grafton and became the full-time principal as the school grew and merged with the Athens Elementary School; she worked in Grafton for 11 years.
During her tenure at St. Michael's, high school grades have been added.