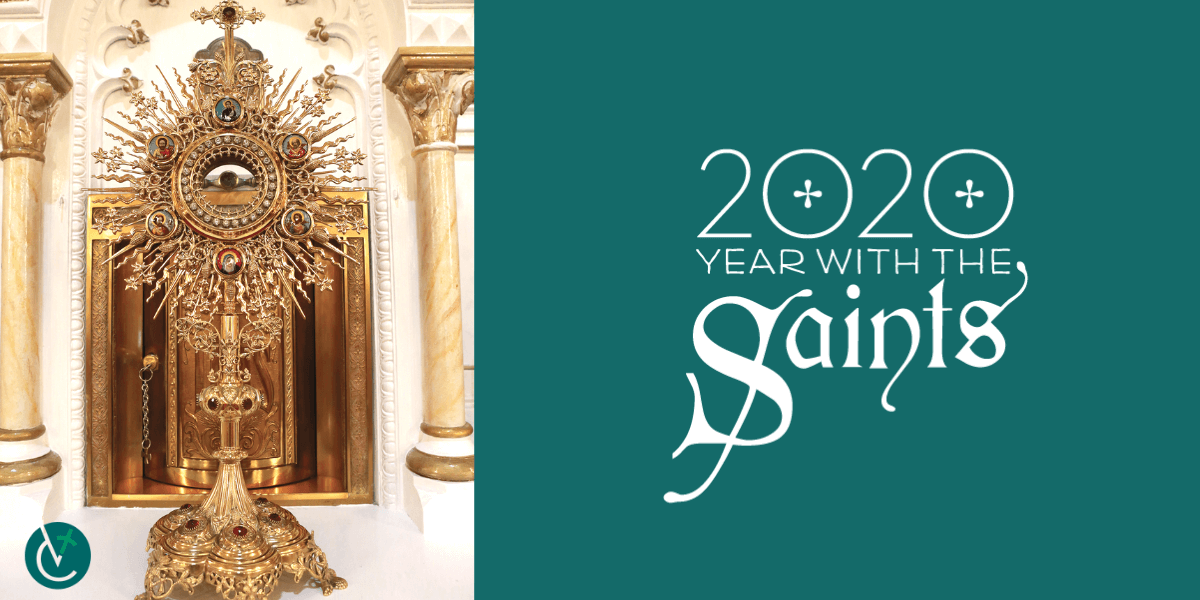 Year with the Saints: St. Luke
Feast • Oct. 18
Church • Fairfax
Of the four evangelists, Luke is the only one who was not born a Jew; his background lends a unique flavor to his Gospel.
A convert, he wrote specifically for an audience of Greek Gentiles, and of all the evangelists, he devotes the most time to Mary.
Above all, Luke emphasized God's forgiveness and mercy; it is his Gospel that contains the story of the Prodigal Son.
In the Acts of the Apostles, Luke chronicles the story of the early Church and the life of St. Paul; he was his companion until Paul's martyrdom.
St. Luke's feast is Oct. 18.
St. Luke Church in Fairfax was originally built to be the catechetical center for the parish, completed in 1964. But when the original church located in the town center burned, the parish turned the catechetical center into a church, and eventually built a new rectory alongside. The current pastor is Father Henry Furman, who has redecorated the sacristy with a Communion of Saints theme. He wants to people to be aware of the rich resource they have as Catholics, that the saints are there for them, in the Church Triumphant, and they can pray to the saints for their intercession. The reredos features many icons of saints, and one wall next to the sanctuary features small saint statues, particularly engaging for children.
—Originally published in the Fall 2020 issue of Vermont Catholic magazine.
Editorial note: A reader who is a parishioner provided this comment: The move from the original St. Luke Church to the present one was done due to structural concerns with the old building. After the move it was sold and major renovations allowed its use as apartments and a store, first Berardinelli's and then Steeple Market. The building was destroyed by fire on Christmas Eve 2008. Many volunteer firemen from St. Luke ran from Christmas Eve Mass that night to respond to the fire at this beloved building. The new Steeple Market has arisen from the ashes and boasts a small steeple as a lasting memorial to its proud history.