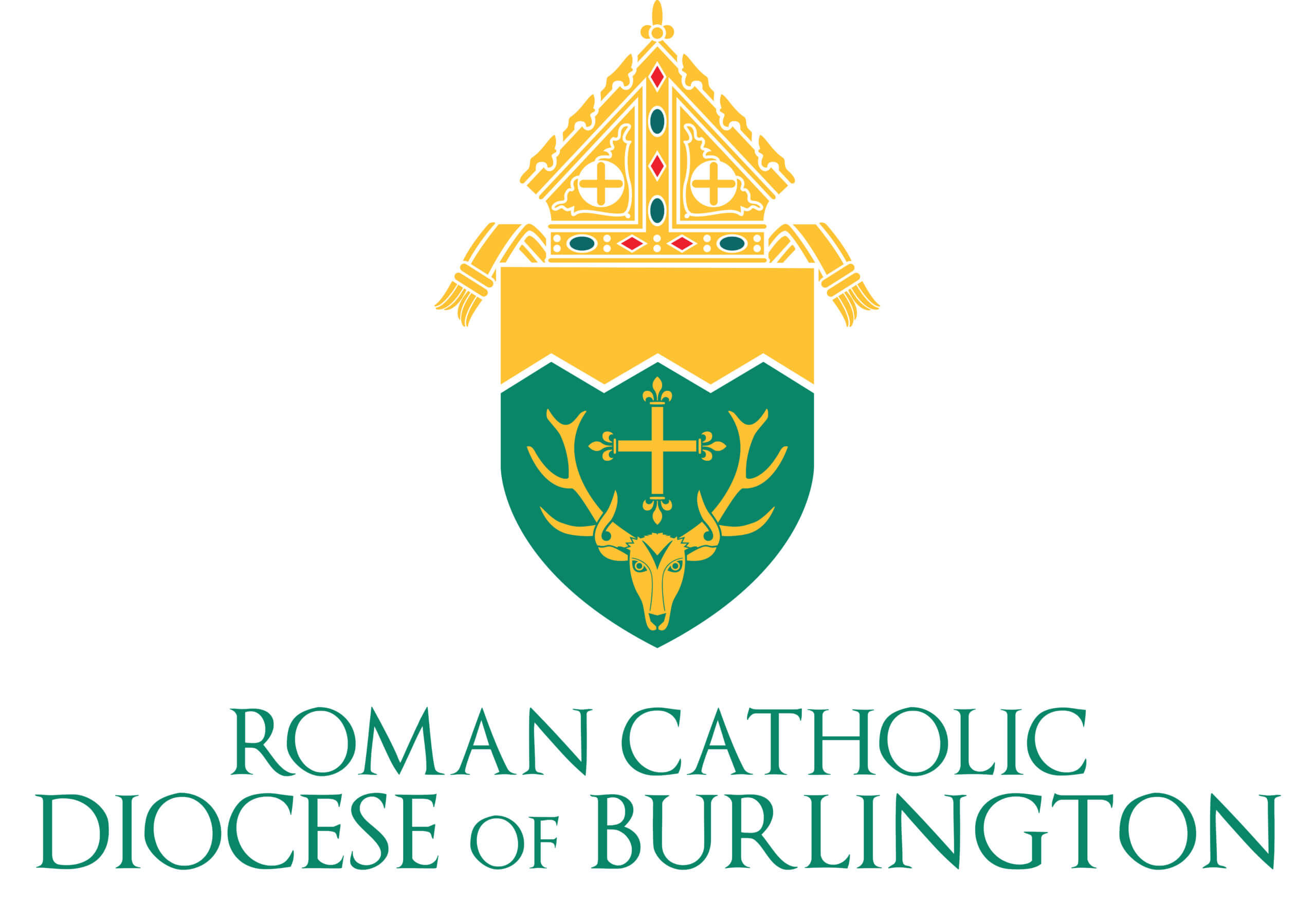 St. Catherine of  Siena
St. Catherine of  Siena
Feast • April 29
Church • Shelburne
St. Catherine of Siena Church is "the little church with a big heart" and has been since its founding. The church was hand-built by Irish and French parishioners in 1895, and the wood came from a wood lot owned by the church's first priest, Father P. A. Campeau. The church originally was dedicated to St. Catherine of Alexandria, but in 1982, it was rededicated to St. Catherine of Siena. Traces of both saints can be found scattered throughout the church. Overlooking the altar is a stained-glass window depicting St. Catherine of Alexandria with a spinning wheel. There is also a portrait of St. Catherine of Siena done by parishioner Toni Hill as well as a statue of St. Catherine of Siena. On St. Catherine of Siena's feast day, a reliquary is brought out that contains her bone fragment.
St. Catherine of Siena
For St. Catherine of Siena, the spiritual life was not an easy one. During her lifetime, the Church underwent a crisis that was perhaps second only to the Reformation in enormity, and it would be part of God's will that Catherine would play a part in trying to rectify it.
She was born on March 25, 1347, to Jacopo and Lapa Benincasa in Siena, Italy. As early as the age of six she began to experience visions and to practice penances that were particularly austere. By the age of seven, she had already decided to pursue a celibate life and reportedly frustrated her mother by cutting off her hair, thereby making herself less attractive to any potential husbands.
In her late teens she entered the Dominican Third Order and began a period in her life devoted to prayer and meditation. For the next three years she experienced "celestial visitations" and conversations with Christ which ultimately led her to a mystical experience known as "spiritual espousal" in which she became His bride.
In 1370, at the age of 23, Catherine entered a prolonged trance in which she saw visions of heaven, hell and purgatory and received a divine command to enter into the public life of the world. Miraculously, this woman, who had never learned to write, began to dictate brilliant and insightful letters full of wisdom to many political and spiritual leaders of the day, including Pope Gregory XI.
In 1378, the Great Schism began, which saw the election of not one but two and eventually three "popes" who, along with their allies, vied for power and control in the Western world. The schism would not be resolved until 1417, when all parties accepted the election of Pope Martin V. For Catherine, this was the greatest trial of her life; she worked tirelessly to reunite the Church under Pope Urban VI, who had been elected canonically in 1378. Unfortunately, she died in Rome in 1380 without seeing her efforts come to fruition.
Named a Doctor of the Church in 1970, Catherine's feast day is celebrated April 29.