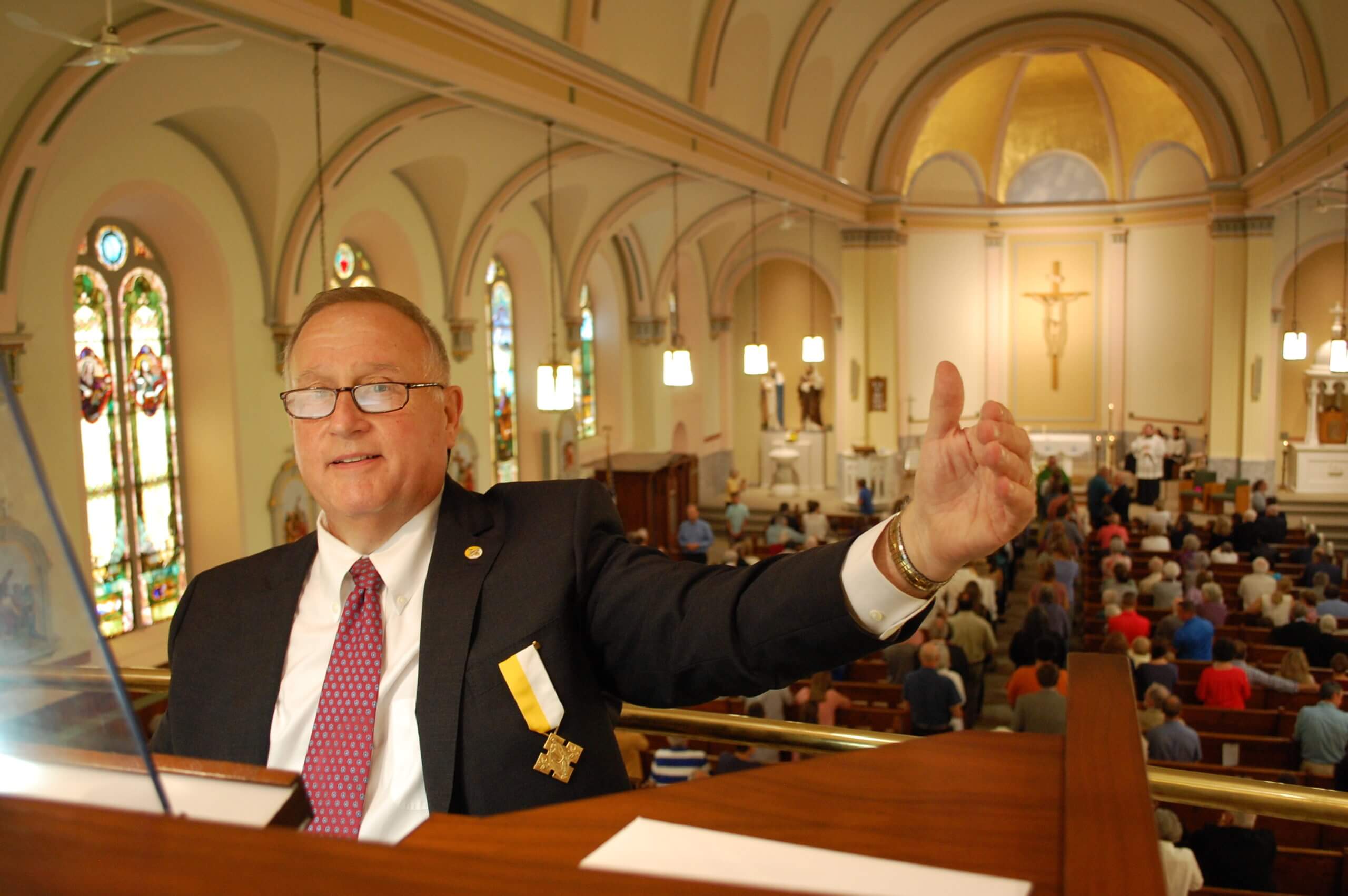 Inspired by saints
While observing social distancing and travel restrictions due to the COVID-19 pandemic, Vermont Catholic Managing Editor Cori Fugere Urban was not able to visit parishes and schools throughout the Diocese of Burlington to gather responses for this issue's survey. So she emailed her question to the following respondents. The question they addressed was, "What saintly qualities do you strive to emulate?"
"The best way to define what I strive for most and find fulfillment in is helping others in their daily struggles. Finding positive and rewarding ways to surmount life's challenges through faith is of great importance to me. The patron saint I strive to emulate is St. Elizabeth of Hungary who gave of herself to help others in need."
—Eva Quebec, Nativity/St. Louis Parish, Swanton
"St. Teresa of Calcutta has been a great inspiration to me, even while she was alive. Accepting the will of God in joyful and sorrowful times. Trusting in Jesus without doubt. Thanking our Father every day for past, present and future blessings. Offering my life daily to love and serve God and neighbor. Total consecration to Mother Mary. Forgiving and praying for my offenders."
— Theresa McAvinney, St. Andre Bessette Parish, Troy
"I feebly attempt to emulate St. Therese de Lisieux in ways of unshakable confidence in God's love and of doing the ordinary and dedicating it to God's love. My ordinary is bringing God's people closer to Him through music and to accept the infirmities of life with God's love and care."
— Kevin Parizo, Assumption of the Blessed Virgin Mary Parish, Middlebury
"My short list of saintly qualities I try to emulate:
Humility with the Blessed Virgin Mary as my model.
Charity: St. Vincent de Paul
Hope: St. Jude
Forgiveness: St. Maria Goretti
Peace: St. Francis of Assisi
Piety: St. Francis de Sales
Courage: St. Thomas More
Patience: St. Monica"
—Deacon Paul Garrow, St. Ann Parish, Milton
"I strive to be a good representative for Vermont Catholic Charities, and the saint I would strive to emulate is St. Francis of Assisi. People who come to our office have a financial need. St. Francis is the patron saint for the poor and hungry. Helping people with food and utilities is part of our role."
— Katrina Corbett, Christ the King Parish, Rutland
She is the emergency aid coordinator for Vermont Catholic Charities in Rutland.
"Years ago while praying with Pope John XXIII the Lord planted an intentionality in me. Angelo Giuseppe Roncalli desired only to be obedient to the Lord and at peace with whatever the Lord asked of him. Daily following his good example, I ask the Lord for obedience and peace."
—Lori Daudelin, St. Joseph Cathedral, Burlington
"Endurance, integrity and patience.
Mary Magdalene and [St.] Catherine of Siena are my heroines for how they loved God while facing great adversity. Mary, close disciple of Jesus and Apostle to the Apostles, helped to form the early Church, and Catherine worked tirelessly to champion the Church in the Middle Ages."
— Joanne Nelson, Holy Family St. Lawrence Parish, Essex Junction